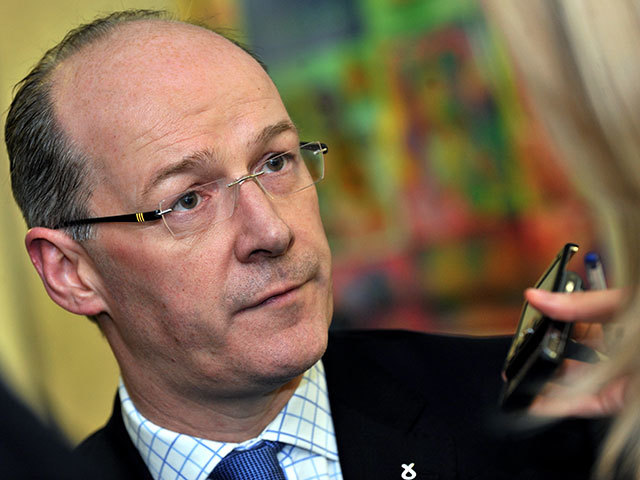 The SNP's finance chief has vowed a "strong and committed response" to help the struggling oil industry as he visited an Aberdeen factory that relies on the sector for 70% of its business.
But Deputy First Minister John Swinney would not rule out controversial notions to decrease the number of Scottish councils on his visit to mattress manufacturer Glencraft.
Mr Swinney was joined on the tour of the revamped factory of the173 year old Granite City firm by Aberdeen Donside SNP candidate Mark MacDonald and Glencraft boss Duncan Skinner.
The firm moved to the new purpose built factory and showroom in Mastrick last summer with the Princess Royal officially opening it in February.
Mr MacDonald said the company, which employs 45 staff- many of whom are disabled, would be looking to find public sector clients with the oil downturn taking hold.
He said: "I think that organisations like Glencraft are increasingly looking to expanding their client base.
"Public bodies should be using these firms as much as possible because best value doesn't always mean cheapest. There is a social capital that comes with places like these."
Former oil boss Mr Skinner, formerly in charge of PSN with 28,000 employees in 35 countries, said the firm would be looking to expand its client base and target the "luxury" market.
Mr Swinney watched intently and chatted amicably with staff as he was shown the mattress making process on his tour yesterday.
He said: "At the heart of our message today is the SNP's commitment to a strong employment agenda within Scotland.
"We have to make sure we work very actively with the (oil) industry to identify new opportunities particularly in the supply chain and international markets.
"Of course Aberdeen and the north-east have a tremendous range of very innovative companies that are doing that and very accomplished at doing it.
"We set out to the UK government in advance of the budget in March the need for a sympathetic tax regime and the chancellor has taken steps to do that."
But when quizzed on whether the SNP would cut the number of councils if they came into power, Mr Swinney gave no clear answer.
Former council leader Barney Crockett said Aberdonians would be "dismayed" if the city council was no more.
He said: "The SNP have a centralising agenda that is always at the forefront of their mind.
"The city council has been in existence for more than 800 years and I'm sure the people of Aberdeen wouldn't accept such interference."
Recommended for you

Future North Sea oil investment risked by SNP-Green deal, warn industry figures