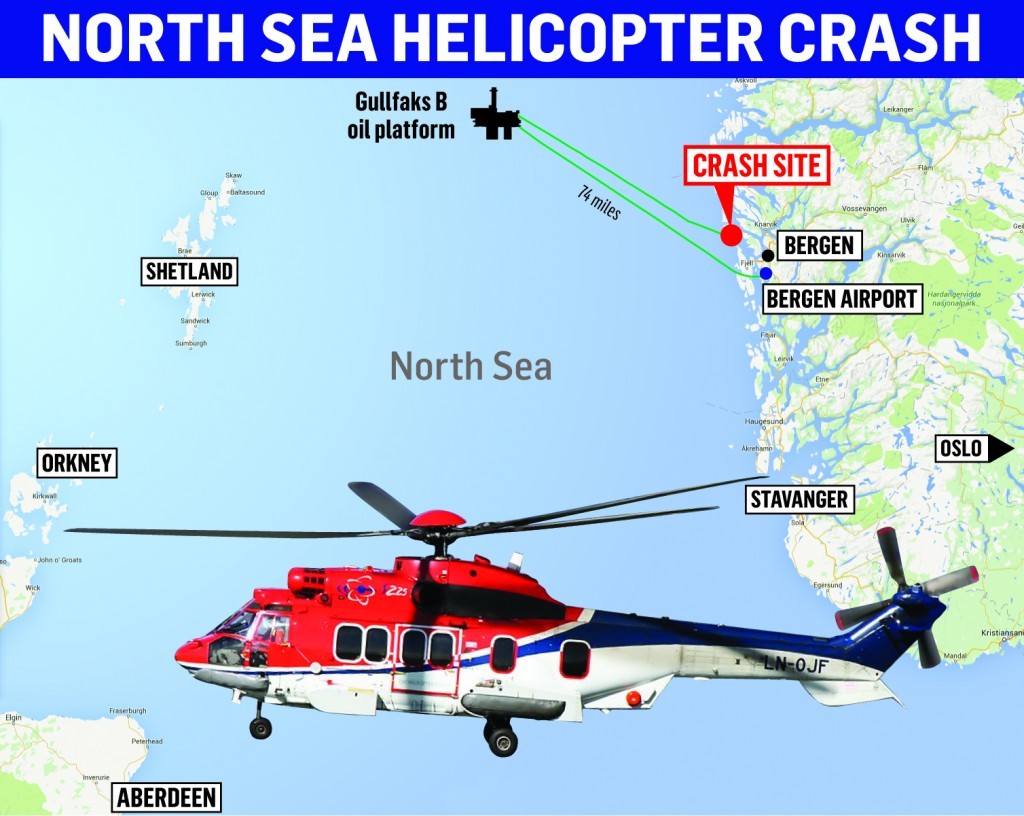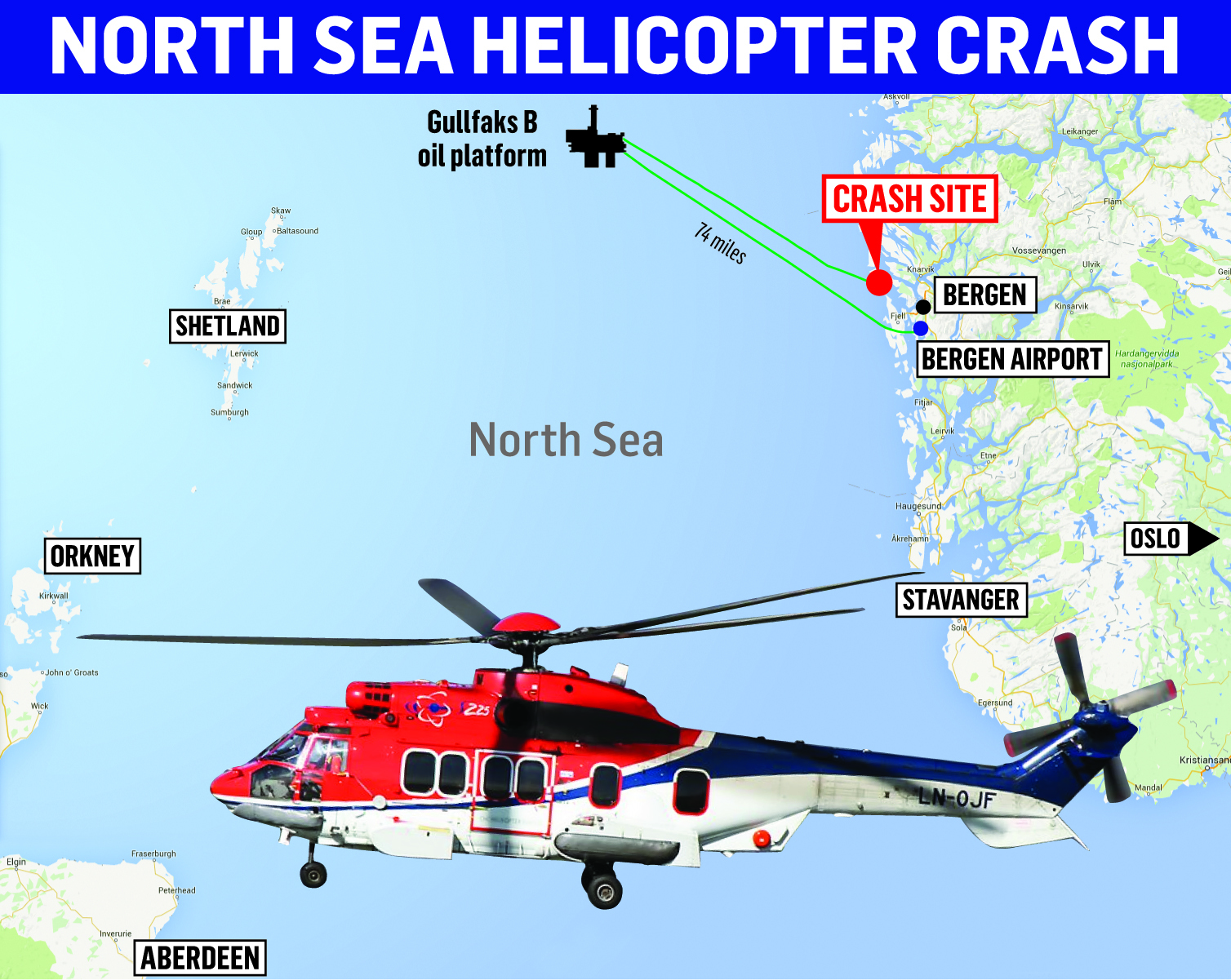 Airbus Helicopters said it will ground all commercial passenger flights of helicopters similar to the Super Puma which crashed off Norway.
There were 13 people on board the flight, including two crew and 11 passengers when the helicopter crashed close to Flesland Airport.
Both the CAA in Norway and in the UK have halted all EC225 flights until further notice in the aftermath of the incident.
Those on board had been travelling from the Gullfaks B field operated by Statoil and came from a number of different companies including Halliburton, Aker Solutions and Statoil.
In a statement Airbus said it was "deeply affected" by the tragic accident.
A spokesman said:"We share the pain of the families, friends and colleagues of the victims.
"At this point in the investigation, we do not have any information that allows us to understand the causes of the accident that involved the aircraft's rotor being detached, nor to make any links to events that have occurred previously.
"Airbus Helicopters is participating in the on-going investigation and two technical experts are currently on their way to Norway to provide their assistance to the local authorities.
"In the frame of the investigation, information related to the background of the aircraft is being gathered. The preliminary elements of the inquiry should become available in the coming days.
"Under these tragic circumstances, and until these elements are available, we are allied with the decision taken to put all commercial EC225LP passenger flights on hold."
Click here for all the latest updates on the helicopter crash.
Recommended for you

North Sea Helicopters grounded amidst Aberdeen storm