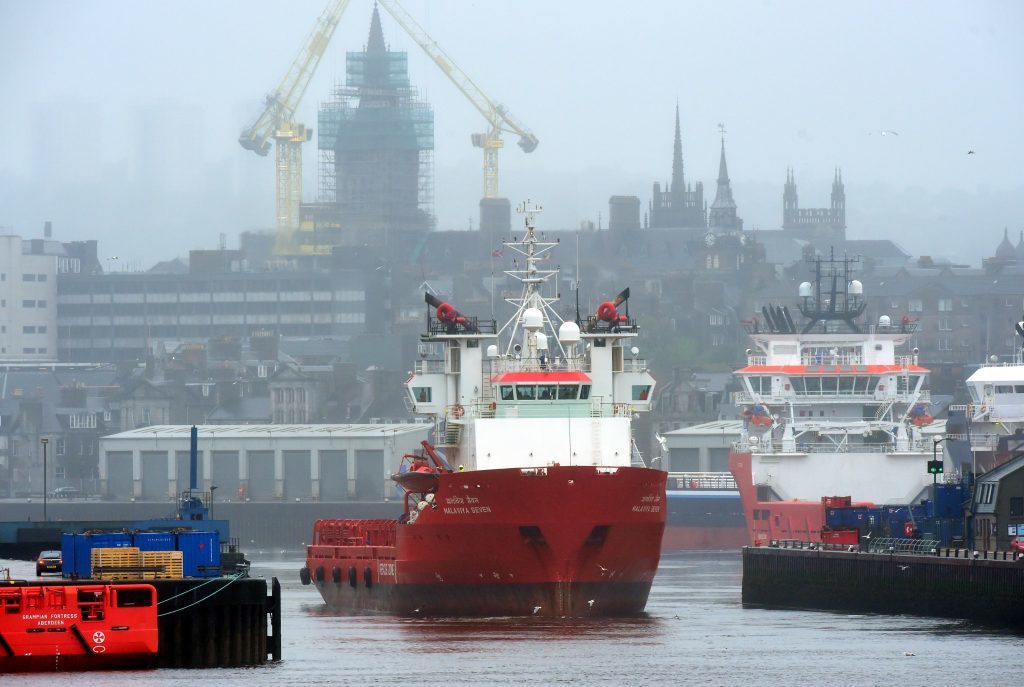 Fears have been raised 15 Indian nationals could be stranded in Aberdeen "for weeks, if not months" after an Offshore Supply Vessel was detained amid allegations staff had not been paid.
The MV Malaviya Seven and a sister ship the Malaviya Twenty in Great Yarmouth were both detained by authorities after it was alleged staff had not been receiving payment for at least two months work.
The vessels were held by the International Transport Workers' Federation (ITF) union with the support of the Maritime and Coastguard Agency (MCA). Both vessels are owned by Indian-based GOL Offshore.
Seafarers' charity Apostleship of the Sea (AoS) has been providing pastoral and emotional support to the crew on board since the vessel was stopped on Wednesday.
The ship is now docked at Trinity Quay in the city centre.
The RMT union had said the incident was an example of "modern day slavery" while Aberdeen politicians Callum McCaig and Kirsty Blackman wrote to Home Secretary Theresa May calling for an investigation.
AoS Aberdeen port chaplain Doug Duncan said he had spent time with the crew after the vessel was detained.
He said: "They just want to get paid and go home. However we fear that their ordeal could drag on for weeks, if not months, because of the huge amount of money involved.
"Their predicament is made worse as they are stranded miles away from their homes and family members."
The charity said it was working closely with the International Transport Workers Federation (ITF) and other maritime-based representatives involved in the case.
The Malaviya Seven is understood to have been chartered to carry out work for a number of companies, including BP, Dana Petroleum and Premier Oil. Both vessels are expected to be detained
until the workers on board have been reimbursed for their work.
Alison Woods, an Aberdeen-based partner at law firm CMS, said there was a "real risk" of similar incidents occurring on the UKCS.
She said: "This incident emphasises the reputational risks arising from contractors, and the importance of carrying out due diligence along the various tiers of your supply chain.
"The expectation within the recent Modern Slavery legislation is that companies will focus on key risk areas, but it is very difficult to eliminate the risk entirely."
Recommended for you
X

Another floating wind turbine project planned for North Sea