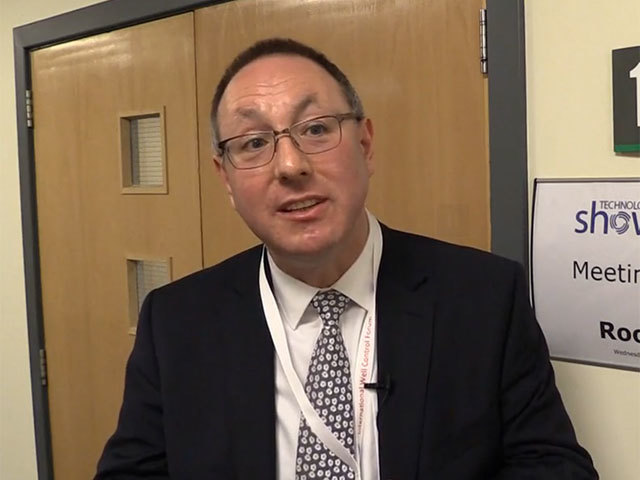 An oil industry leader has said Scottish Government plans to funnel jobless oil and gas workers into teaching could be "very valuable".
Professor Paul de Leeuw, director of Robert Gordon University's (RGU) Oil and Gas Institute, said that while the classroom setting was not for everyone, the opportunity for skills to be retained and passed onto future generations in Scotland worth pursuing.
The government initiative aims to retrain oil and gas workers with the support of the £12million fund to help tackle a growing teacher shortage in the north-east.
But the government came in for criticism earlier this week when MSPs said it had effectively "repackaged" emergency relief that was announced four months ago. This came after it was revealed that only about 100 workers had received cash from the Transition Training Fund.
Prof de Leeuw was more optimistic about the plan, however. He said: "Matching supply and demand with training is very valuable. We've got fantastic skills in our industry and we'd rather people used those skills in different environments than lose them full stop, though teaching isn't suitable for everyone."
He was speaking ahead an RGU event aimed at helping alumni and their relatives who worked in oil and gas find alternative career paths.
About 160 people signed up to attend yesterday's careers fair at the Garthdee Campus, which featured presentations on employment opportunities, starting a business and changing career.
Practical advice on CV writing and interview techniques was also meted out.
Two alumni who attended the event said they were likely to look for careers in other sectors.
Peter Edwards, 25, said he had been on Baker Hughes' graduate programme for more than two and a half years when he was let go in April.
Mr Edwards said: "I've looked around and have applied for a few things in oil and gas but nothing has come up. I'm now thinking about trying a different industry like automotive."
A 32 year-old from Aberdeen who wished not to be identified because he is still under contract with an oil major said he felt quite downbeat having been informed his position was at risk.
He said: "I design oil wells, but there's not a lot of drilling at the moment. The atmosphere in the office is quite suppressed. Nothing positive is coming through. Until the last round of job losses I was quite confident I'd keep my job but now I'm looking elsewhere."
Prof de Leeuw said people would inevitably leave the sector, but said he was still hopeful people would use the downturn to improve their skills set for oil and gas careers.
He said a new MSc in oil and gas innovation was slated to begin in September with 30 fully funded places across Scotland.
The course aims to equip graduates with the expertise required to develop innovative solutions to challenges faced in the oil and gas sector.
Prof de Leeuw said the funding support would come from the Scottish Funding Council, rather than the government's £12million Transition Training Fund.