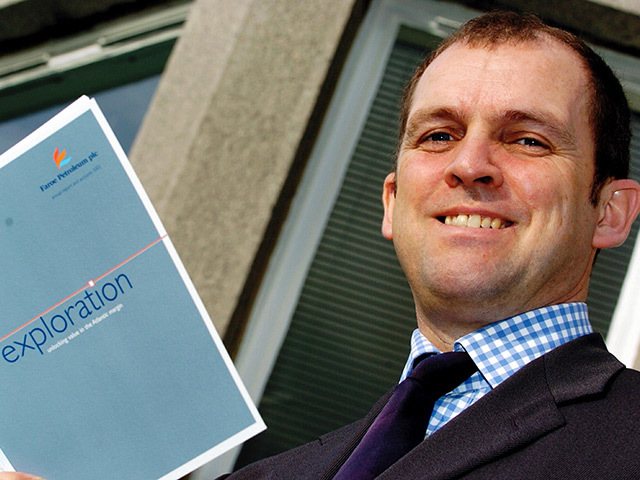 Faroe Petroleum has struck a deal to snap up $70million (£52.5million) on North Sea oil and gas assets from Dong Energy.
The independent oil and gas firm said it will raise £60.8million in a placing in order to fund the deal, as well as get in the cash to develop its recent Brasse discovery in the Norwegian sector of the North Sea.
The acquisition from Dong includes five Norwegian North Sea producing oil and gas fields: a 20% interest in the Ula field; two tie-back fields to Ula, namely: Tambar (45% working interest) and Tambar East Unit (37.8% working interest); a 55% stake in Oselvar; and a further 50% stake in the Trym gas field.
The deal is estimated to add almost 20million barrels of oil equvalent to Faroe's reserves and an additional 8,000 barrels of oil a day to production this year. The AIM-listed firm said the assets cost around $19 per barrel to produce last year.
The company said the deal represented good value, with each barrel of oil costing it $3.50 a barrel based on the on 2P reserves estimated by LR Senergy.
Graham Stewart, chief executive of Faroe Petroleum, said: "We are delighted to announce the acquisition of these high-quality assets in the Norwegian North Sea. The acquisition of these producing fields creates a new strategic hub for Faroe, centered around the Ula platform, in one of our core areas offshore Norway. As well as the strategic nature of this deal, the acquired assets will have a material impact on production, reserves, cash flow and debt capacity.
"We have reviewed a significant amount of opportunities in the lead up to this, and as a pre-qualified operator in Norway, this portfolio of assets provides the most strategic sense for us, delivering synergies and upside potential from our existing portfolio.
"The proposed placing also announced today will ensure we continue to take advantage of the growth potential within the portfolio in the most capital efficient manner; taking advantage of exploration opportunities and progressing our development projects while maintaining balance sheet strength and flexibility; delivering our goal of becoming a self-sustaining full cycle E&P company."
The transaction comes after Faroe more than doubled its estimates on the Brasse field, hailing its discovery last week of oil and gas on its Brasse field in the Norwegian North Sea. With potential for tie backs to the nearby Brage field platform, Faroe and its partner aims to start production by 2019.
The deal with Dong is set to complete by the end of the year, subject to certain conditions being met, and will be applied retroactively to a start date of 1 January 2016. The placing, launched Thursday night, was targeting "certain institutional investors and the directors" of Faroe.
Stifel, RBC and Pareto have been appointed as Joint bookrunners in respect of the placing.