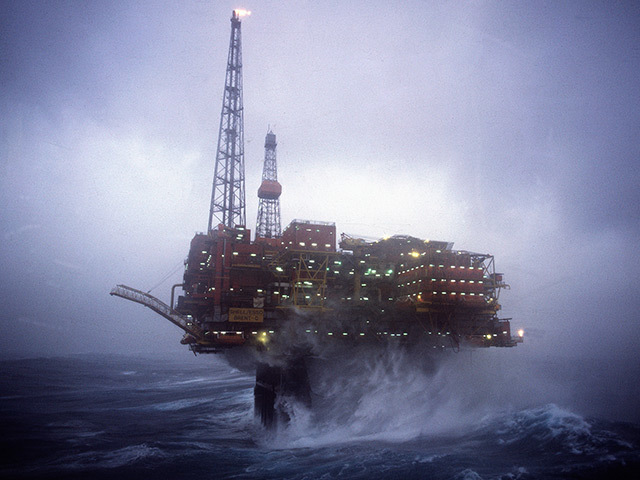 Protests will be held in support of workers striking for the first time in 28 years' across seven of Shell's assets in the North Sea.
A 24-hour strike action began in the early hours of Tuesday morning after an initial overtime ban yesterday by Wood Group staff.
Around 400 workers will take place in strike action after being balloted earlier this month as a dispute over changes to pay and conditions rumbles on.
It is understood that Shell does not expect an impact on production during the 24 hour strike or the three hour stoppage planned for the end of the week.
As well as strike action across seven of Shell's assets, union members are also expected to stage onshore protests outside the buildings of both Wood Group and the oil major.
Most Wood Group staff work on maintenance while production staff on the assets are Shell employees who are not thought to be involved with the industrial dispute.
Shell said the decision by staff to proceed with the strike action was "highly regrettable".
A spokesman added that it was "clear" in order for the North Sea oil and gas industry to "remain competitive" structural change was needed.
Unite said last night it was still open to talks with Wood Group bosses but regional organiser John Boland claimed there had been no "eleventh-hour meeting" request by the company.
Strike action in the North Sea has not been seen since the aftermath of the Piper Alpha disaster.
John Boland said: "To say we are disappointed it has had to come to this is an understatement, but bosses at Wood Group are simply not listening.
"This dispute is the first in the North Sea in three decades and shows the strength of feeling of our members who feel backed into a corner and left with no other option but to use their industrial strength to make Wood Group listen.
"Our members have been faced with changes to shift patterns which have seen them working longer offshore for the same pay and as well as having three rounds of redundancies imposed on them.
"This attack on their pay and allowances has pushed our members too far this time."
Wood Group's chief executive of its eastern region business unit said it was disappointed by the decision to strike but it "respected" the right of workers to do so.
He said: "Our firm focus remains on reaching a resolution, which meets our mutual goal of sustaining these jobs for our employees in the North Sea now and in the future, against the backdrop of an extremely challenging climate created by the sustained low oil price."