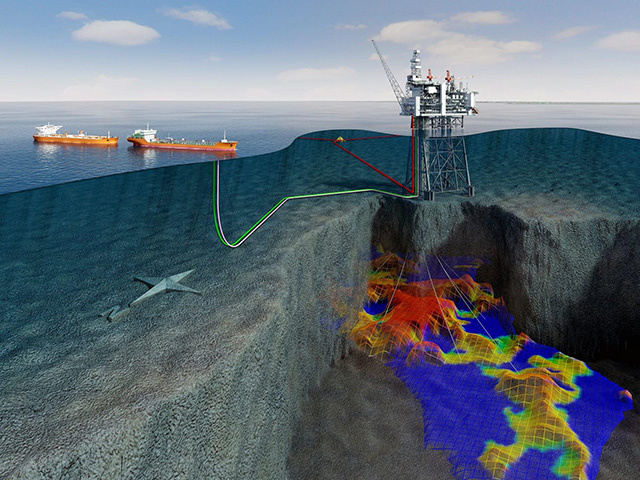 Statoil has revealed fresh footage of the Mariner B Floating Storage Unit (FSU) arriving after its mammoth journey from South Korea.
The Mariner field is located on the East Shetland platform of the UK North Sea, 95miles east of Shetland.
The Norwegian company is the operator of Mariner with a 65.11% stake.
WATCH: Incredible footage of Statoil's Mariner B FSU arriving at Nigg Energy Park
Its co-venturers are JX Nippon Exploration and Production and Siccar Point Energy Limited and Dyas UK Limited.
The field development concept includes a production, drilling and quarters (PDQ) platform based on a steel jacket – the Mariner A 0 connected to a floating storage unit, Mariner B.
The development of the Mariner field is expected to contribute to more than 250million barrels of reserves with an average plateau production of around 55,000 barrels per day.
Production is expected to commence in 2018.
The Mariner field was discovered in 1981 but it wasn't until 2007 that Statoil entered the license as operator in a bid to unlock its resources.
The Norwegian Oil Giant was given the go-ahead for production in 2012.
Initially the firm did not have local offices, but the submission of formal plans for headquarters in Aberdeen last year reflected commitment with 200 staff sought for the centre.
Its multi-billion dollar sister project, Bressay, was then tabled in Novemeber 2013, four months before the Mariner voyage took off.
In the 28th UK North Sea licensing round, Statoil was credited all the accerage it applied for with dozen licenses are located in the vicinity of the Mariner.