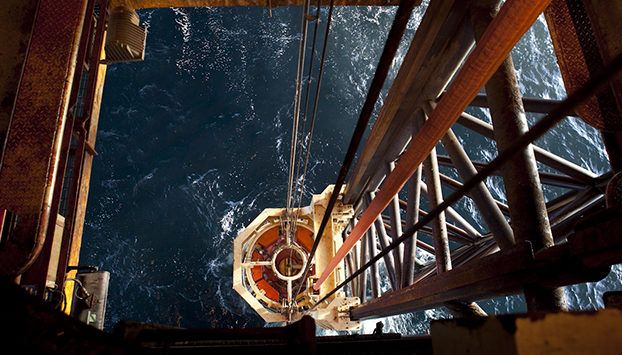 Parkmead has continued its North Sea acquisition campaign, increasing its stake in a major North Sea oil project.
The independent operator upped its holdings in the Perth and Dolphin fields in the Central North Sea.
The "growth move" is at the core of the Perth-Dolphin-Lowlander (PDL) oil hub project.
The firm has increased its equity in these licences to 60.05%.
PDL is one of the largest undeveloped oil projects in the North Sea, according to the company.
The three fields, which have been fully appraised, have a combined total of 13 wells drilled and contain oil in place of more than 400 million barrels.
Executive chairman Tom Cross said: "We are delighted to have increased our stake in the Perth and Dolphin oil fields, which significantly increases Parkmead's oil reserves by some 19%.
"This growth step strengthens Parkmead's asset base in the centre of the Company's major PDL oil hub project, which is one of the largest undeveloped oil projects in the North Sea.
"Parkmead is working intensively to evaluate and execute further value-adding opportunities in its core areas of the UK and Netherlands."
It is expected that recoverable reserves from the PDL oil hub development will be more than 80 million barrels of oil, which is double the initial recoverable reserves of the Perth field as a standalone project.
Perth and Dolphin are located in the Moray Firth area of the North Sea. The area also contains the Piper, Claymore and Tartan discoveries.
Perth and Dolphin are two sizeable Upper Jurassic Claymore sandstone accumulations that have tested 32-38o API oil at production rates of up to 6,000 bopd per well.
The acquisition has increased Parmead's total proved and probable (2P) reserves by 19% from 23.5 to 27.9 million barrels of oil equivalent.
The move follows Parkmead's recent acquisition of an additional 50% equity in the Polecat and Marten fields. Both are in close proximity to PDL and could be jointly developed as part of the Greater PDL Area project, according to the firm.
Parkmead also confirmed it would continue with its acquisition campaign, targeting prospects in the UK North Sea and Netherlands.
Recommended for you

Fears windfall tax subsidy could distort North Sea electrification process