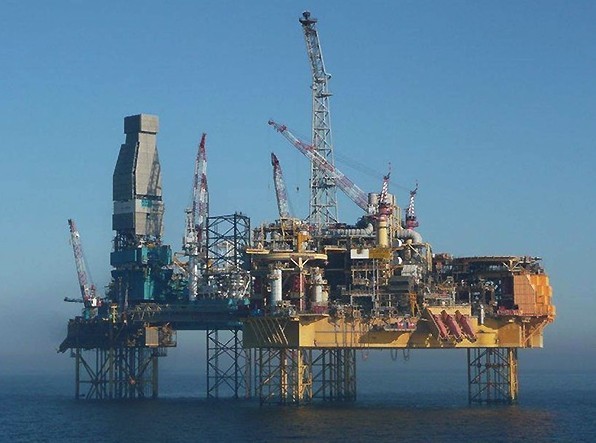 Total has been hit with an improvement notice from the Health and Safety Executive (HSE) after an extraction of crude petroleum on its Elgin platform.
The French company has been given until the end of this month to comply with the notice.
In an improvement notice from the safety body, the company was told it had failed to give "effect to appropriate arrangements for the effective control, monitoring and review of inhibits and overrides" used on its instrumented protective systems.
The firm was warned staff were not working in line with procedure which is expected to be carried out every 14 days.
The HSE warned between March 2015 and June this year that at a "Level 1 authority review" the number of records obtained of checks being carried out was only five such reviews.
It went on to note a second instance with the inspector going on to note: "The requirement of the procedure that a Level 3 authority verify at the start of every shift that the inhibits and overrides register is consistent with inhibited/overridden items was not being met; records I obtained showed that this activity, carried out by the Production Supervisor on this installation, was only recorded to have been carried out on 8 occasions between 29/4/2016 and 29/6/2016."
"Thirdly, the requirement of the procedure that the Safety Supervisor carry out an independent audit of the register of inhibits and overrides at least once every 14 days was not being met; no records were available to me to demonstrate that this activity had ever been carried out.
A spokesman for Total said:"We acknowledge the findings from the HSE's Improvement Notice. The required changes have now been implemented."
The notice comes after oil major Shell was hit with a warning in August for its North Sea Clipper asset.
At the time it was also warned over safety checks.
Last year Total was fined £1.125million for health and safety failings which led to one of the biggest gas leaks in the North Sea.
All 238 workers on board the Elgin platform had to be evacuated as gas started spewing from the G4 well at the rate of two tonnes an hour.
The Elgin platform is 150 miles off Aberdeen.
The incident happened in March 2012.