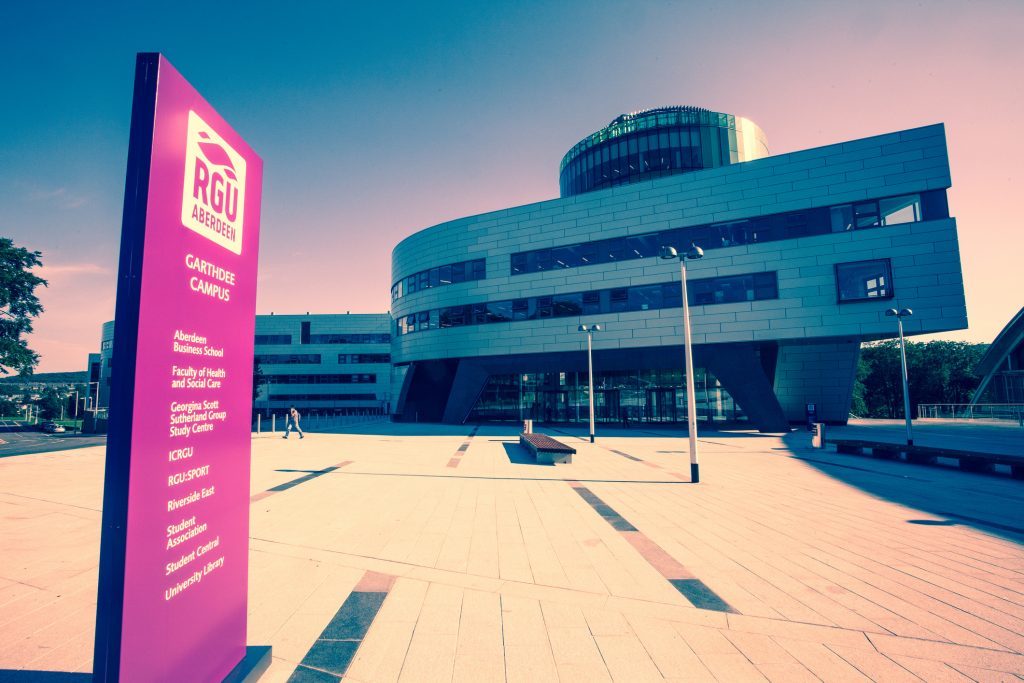 Quality assurance giant Intertek will team up researchers at Robert Gordon University (RGU) to help oil and gas companies make the most of "big data".
The project has won £50,000 funding from the Data Lab, the Scottish Government-backed innovation centre which has a "hub" based at the university.
Intertek, a FTSE 100 company, is working with the Smart Data Technologies Centre at RGU to take their existing predictive analytics "to the next level", the university said.
The aim of the project is to improve asset performance, increase efficiencies, reduce operating costs and promote safe operation.
RGU data science tools will be used to support Intertek's team in understanding complex data patterns generated from sensors which monitor oil and gas operations.
Colin Stewart, director Intertek Exploration & Production, said the project would help it deliver "positive benefits for our clients".
He added: "Understanding real-time, digital data has become a challenge in the oil and gas industry, working with RGU on this project will help us see which data can best be utilised."
Professor John McCall, director of the Smart Data Technologies Centre at RGU, added: "Modern analytics can transform understanding of complex operations, providing management with the tools to realise huge benefits.
"We are delighted to be working on this exciting and challenging project with Intertek, which has the opportunity to achieve real impact on such an important area of the economy."
Mr McColl's team at RGU recently developed PlanSea, a data-heavy marine logistics software system that has been successfully trialled by North Sea operator, Nexen.
Intertek, which has lab facilities at the Bridge of Don and Dyce, offers testing and quality assurance to oil and gas firms through its industry services division.
In August the firm said its "resource related" business – offering capex inspection and opex maintenance services – had fallen 11% in the first half of the year due to price pressure on its oil clients. But due to its diversified, global business which also includes food, construction and several other industries, pre-tax profit in the half year to the end of June grew 7.3% year-on-year to £149.2million on a 14% rise in revenues to £1.2billion.
Lena Wilson, the chief executive of economic development agency Scottish Enterprise, is a non-executive director of Intertek.
Recommended for you

The Dirty, The Dull and The Dangerous