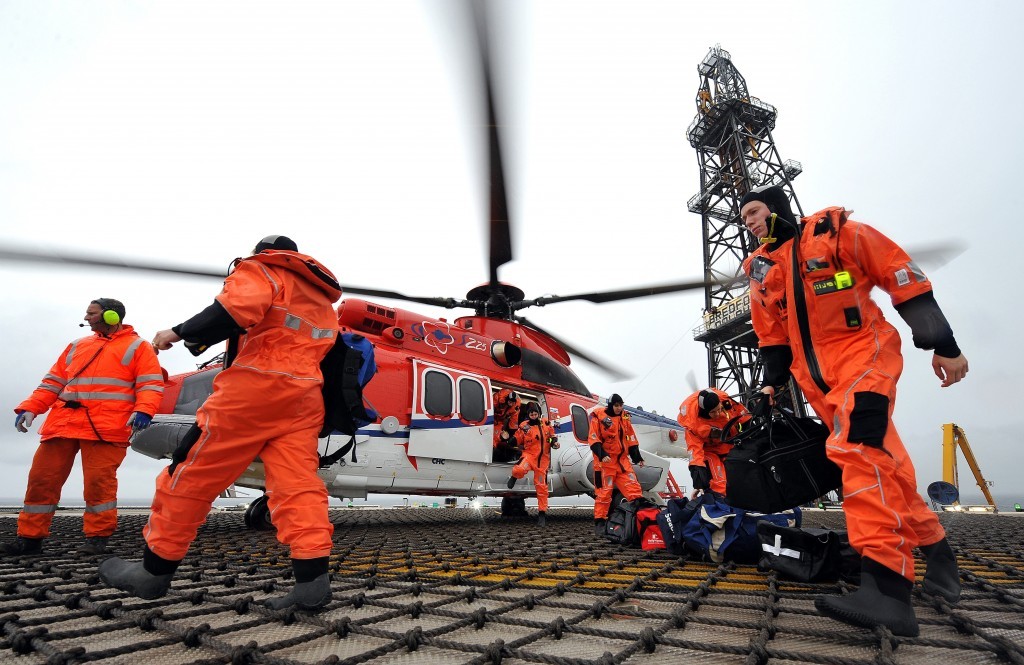 A workforce has hit out at fresh proposals for North Sea workers which could add an additional 45 hours to their year.
The Offshore Contractors Association (OCA) has put forward changes to terms and conditions including shift patterns, holiday and sick pay.
But in documents seen by Energy Voice, members of the RMT union have called for the new offer to be rejected.
They claim some of the proposals suggested could set the North Sea oil and gas industry "back years" and described several aspects of the offer as "retrograde".
The debate between both sides comes just 10 months after previous contract negotiations bought to an end a stalemate between unions and companies in January.
Both Unite and GMB are currently balloting workers on whether to accept the proposals.
It is understood the result of the ballot, which closes on November 4th, is likely to reject the current offer.
In the workforce report it is claimed the proposals by the OCA were an "attack" on workers current terms and conditions.
It has also been suggested asking each member company to initiate elections for workforce company representatives and provide 'time off for trade union duties'.
The OCA have offered a pay increase of 0.8% which its chief executive Paul Atkinson described as "substantial" for workers in an earlier letter to unions.
However, the workforce report said last night the rise in income coupled with 15 minutes being added to the working day would only equate to a total increase of £350.
It would mean the equivalent of a loss of a tea break for staff.
The report said the true value of the additional 45 hours to their work year should be at a value of £960.
It said: "This 'substantial wage increase' should at the very least reflect the time worked, but as it doesn't it should therefore be completely rejected."
Fears have also been raised by the union of the "potential for occupational health issues" following a proposal of an additional £1.50 per week for the first 13 weeks of sickness.
The report said: "We find it completely unacceptable for this major hazard industry to significantly increase exposure to risk, and significantly increase the potential for health issues by
increasing working hours, yet look to provide virtually no financial support in our time of need.
"A truly innovative way of reducing the potential for sickness absence would be to reduce working hours by providing holidays and reverting to a shift pattern which takes cognisance of
occupational health."
The workforce has also criticised plans to change rig standby rates.
The OCA has included that and a number of changes which it says are "administrative burdens" in its latest offer.
Instead of payment for stand-by rig rates of eight hours, seven days a week, the new limit would be capped to Monday to Friday at 40 hours a week.
It said: "We believe an 'innovative' way to meet the OCA objective would be to better plan and organise projects and logistics, thereby reducing liability for periods of stand by and ensuring we actually maximise our earning potential. We want to work, not sit at home trying to survive on a pittance!"
The proposed changes to be implemented would come into force from a date of approval until April 2018 if they are agreed too.
Chief executive of the OCA Paul Atkinson has previously said the offer put on the table would see an increase in "direct productive pay" for members, but curb non-productive costs which are an "inhibitor" to the industry.
Changes being suggested to holiday periods will mean those on a three on, three off rota would only take time off during their field break.
However, staff who currently complete a two weeks on, two weeks off rota, have been offered a proposal of one extended field break of 18 days per year, which gives them the opportunity to arrange a two week holiday.
The report has put forward a counter-proposal which would see the industry revert to a two weeks on, two weeks off shift pattern with four weeks paid leave on a use it or lose it basis.
Recommended for you

Over 1,600 North Sea workers poised for further round of strikes