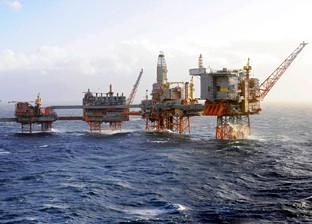 Aker BP is expected to press ahead with a number of major development projects after the merger between the two companies was completed.
According to information from the firm's third quarter results, three of BP's projects will now be taken forward by the company.
This includes plans for a new wellhead platform for the western flank of the Valhall field.
It has potential production estimates of 250million barrels.
Aker BP is said to believe in significant upside potential in both the Valhall and Hod area.
The Hod area is also being eyed up by the company.
Authorities have made clear the licence extension beyond 2021 requires new seismic, new appraisal assessment and a decision on submitting the plan for development and operation.
Seismic data is said to now being gathered to assess the potential redevelopment of the field.
Aker BP is now also looking at Snadd North with the possibility of a plan for development and operation being submitted by the second half of next year.
The company was created last month following a merger between BP's Norwegian unit and Det norske oljeselskap, which was controlled by investment firm Aker.
BP owns 30% of the new firm and Aker holds 40%.
Aker BP – which has an 11.6% stake in the Johan Sverdrup oil field, the North Sea's largest discovery in decades – brought in revenues of $248million during the three months.
Net interest-bearing debt amounted to $2.4billion on September 30.
Production in the period was 59,800 barrels of oil equivalent per day, at an average oil price of $47 a barrel.