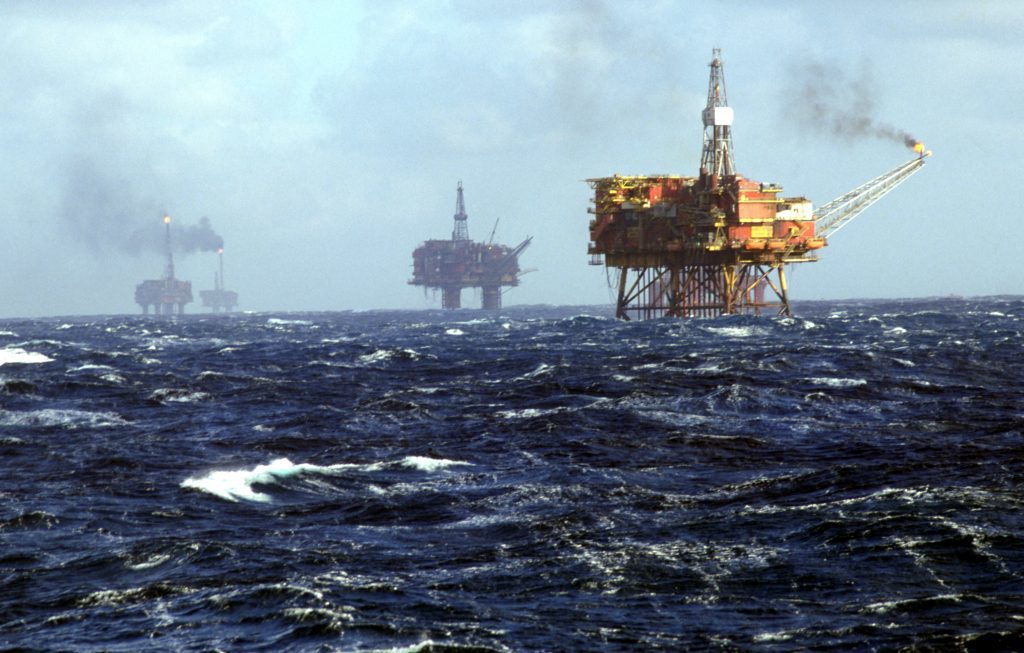 Decommissioning faces the challenge of "inertia" within the industry according to a Shell project director leading the way with North Sea decommissioning.
Alistair Hope, who has been involved with the decommissioning of the oil major's Brent field, said it represents a "global opportunity" for companies.
But he said if decommissioning were to be successful costs need to come down, as well as a change in the traditional mindset of the industry and its approach to it.
He spoke at the Offshore Decommissioning Conference in St Andrews where around 400 delegates have come together for a two-day event.
He has also been involved in projects far from the UKCS in Thailand, Malaysia and Trinidad.
Hope said it was important operators and contractors began working on "cost efficient, cost effective solutions" which balance safety, environment and stakeholder views.
He said: "It is a sub-set of our industry, it goes hand in hand with the development phase of production and good oilfield practice. It is important we work on cost efficient, cost effective solutions where we meet all the legislative requirements, where we balance safety, the environment, stakeholder views, technical feasibility and cost.
"That cost part is really, really important at the moment as you can imagine if you follow the financial results. Most Upstream companies are struggling to break even at the moment, many of smaller operators are struggling to have a net worth.
"It really is in our interest to bring down the costing. Every dollar spent on decommissioning is a dollar we can't spend on project development but it's also another dollar on the liabilities and that impacts your ability to borrow money and hence impacts that investment cycle as well.
"So it really is in all our interests to bring down the cost of decommissioning not just for the operators but the supply chain and of course for the regulators. lets not lose sight of the opportunity, this is a global market, it's a global export opportunity and a chance to use winning formulas across the world.
"Decommissioning isn't the same as capital project development, it's not the same as steady stake production, it's important to adapt your processes and mindset to a changing risk profile.
"One of my colleagues has a phase 'the curse of the incumbent'. If you're an operator on a platform and you've been there in the case of Brent 40 years, and in that time avoiding a naked flame has been the thing that has kept you alive and then suddenly your hydrocarbon free and someone wants to come along with a gas axe and cut up your module, you're going to be wary of that to say the least.
"It's a simp example but there's an enormous amount of inertia in the system, whether that be company systems, this is how we've always done it through to that very real risk management on the platforms.
"It's really important that we change and that's for operators as well as contractors. We all have these systems that have grown up to serve the risk profiles associated with project development and steady stake production.
"Those offering services in decommissioning, I don't think it's enough to see it as a filler that you're going to do between capital projects, it does need to be different, it does need to be adapted to give sufficient decommissioning outcomes we all want.
"From my own experience, wherever we have used a traditional mindset and traditional behaviours, we get traditional costs and when we can break that paradigm, we bring in new ways of working, involving our contractors in a different way, we can make a step-change in cost which won't compromise safety."
His comments come after industry body Oil & Gas UK published their latest data on decommissioning.
The groundbreaking new report predicts a steady rise in decommissioning work in the UK and Norway over the coming decade.
Oil and Gas UK (OGUK) said this year's Decommissioning Insight survey is the first to incorporate the UK and Norwegian markets.
It said £2.1billion was spent on decommissioning in the UK and Norway in 2015, up £500million on the previous year.
Recommended for you

Offshore helicopter sector 'sleepwalking into crisis' as demand outstrips supply