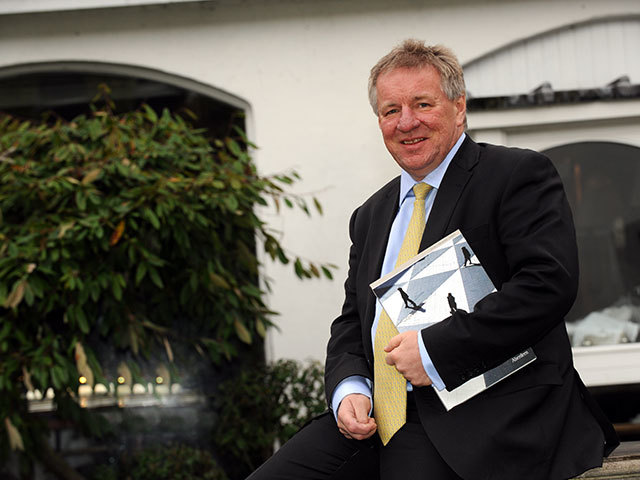 The head of one of Europe's largest independent fund managers has warned that failure of oil and gas companies to invest during the downturn "will come back to haunt" them.
Martin Gilbert, the chief executive of Aberdeen Asset Management, who is the longest serving chief executive of a FTSE-listed company, said the firm is a top ten shareholder in BP and Shell as well as the biggest single shareholder in Wood Group.
Speaking at a breakfast event hosted by trade body Oil and Gas UK in Aberdeen yesterday, Mr Gilbert said: "What we are seeing is too many companies running their business for cash at the moment.
"There is a crunch to come where this lack of investment will really come back and haunt us."
When Aberdeen meets as shareholders in oil majors, it advises board directors to maintain investment instead of spending it on dividends to shareholders.
"We have got to invest in technology to make the industry more efficient," he said.
"That is my worry at the sector at the moment. When we are looking at it as a shareholder and we meet senior management, we encourage them to keep investing. Do not run the business for cash so you can maintain dividends.
"They are all obsessed with paying dividends, the big guys " he added.
He likened the oil downturn to banking crisis of 2008.
"We all allowed our costs to escalate. We thought the industry was going to keep going up and up. Then when prices hit the wall or the subprime crisis hits the banking industry, it happens unexpectedly."
He also mentioned the so-called "split-cap" crisis which nearly ruined his own firm eight years earlier.
"Asset management is the same as oil – we go through extreme cycles as well.
"I've survived a 95% fall in the share price – no CEO tends to survive 90%.
"I managed to take the market cap from £1billion to £50million, almost busting the company so I'm sure you all know what I feel like.
"Then from £50million to £5billion.
"By survive I mean you go into work every day and do what you can do. Just don't look too far ahead – you'll just feel depressed and resign."
The event at the Aberdeen Exhibition and Conference Centre also saw speeches by Nick Clark, director of Deloitte who presented research which revealed the oil and gas industry still has work to do in implementing collaborative practice across the North Sea.
"The time for radical change is now," he urged.
Jim Lenton, interim president for Amec Foster Wheeler in Northern Europe and a representative of the Engineering Construction Industry Training Board (ECITB) urged attendees to download and use the organisations "common sense" collaboration toolkit.
Recommended for you
X

Super Puma maker "regrets" permanent ban by Statoil