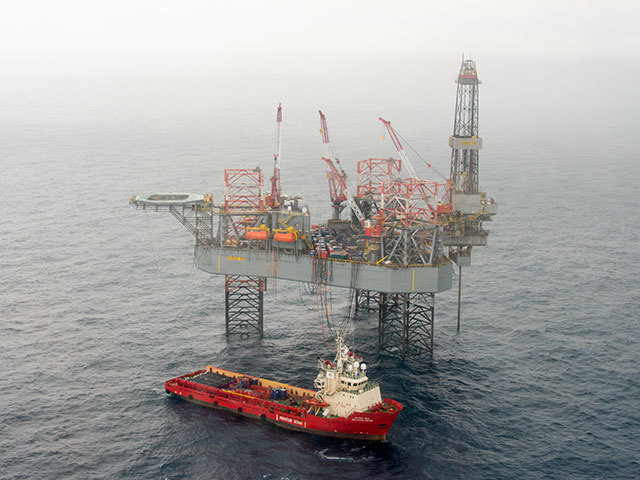 Ithaca Energy today said it was aiming to produce first hydrocarbons from its Stella field next month, after "challenging offshore weather" slowed the pace of work.
The operator said "preparation for start-up of the Stella field is well advanced". The firm is carrying out the final tweaks on fault remediation works on the FPF-1 electrical junction boxes.
A statement said: "The inspection and repair programme has been progressing well, with the work now in the latter stages of completion, although challenging offshore weather conditions have impacted the pace of activities on the vessel at times. Conclusion of the work is now expected to push the commencement of Stella production into February 2017."
In 2016 average production totalled approximately 9,300 boepd – exceeding full year guidance of 9,000 boepd. 2017 production anticipated to be in the range of 19,000 to 22,000 boepd, reflecting the updated Stella start-up schedule.
The Stella field makes-up part of the Greater Stella Area (GSA) Development. The Harrier development is also included the GSA production hub. Investment in the Harrier field development programme will start this year.
The development involves drilling of a multilateral well into the two reservoir formations on the field, with the well tied back via a 7.5 kilometre pipe to an existing slot on the Stella main drill centre manifold for onward export and processing of production on the FPF-1. The investment is expected to total $75million over the next two years, equating to a development cost of significantly less than $10/boe. The figure is 50% down on previous estimates.
Chief executive Les Thomas said: "The painstaking electrical inspection programme on the FPF-1 is nearing completion and the vessel will shortly be ready for start-up of the Stella field. While this will have taken longer than planned, the transformational step it delivers for the business remains undiminished. The Company moves into 2017 in good health, with increasing cashflow, continued deleveraging and the launch of the low cost Harrier satellite development."
Ithaca had net debt of $598million as of 31 December 2016 – down $67million since the start of the year and more than $200million since its peak in the first half of 2015.
Recommended for you
X

Helicopter given green-light to fly less than 24 hours before accident