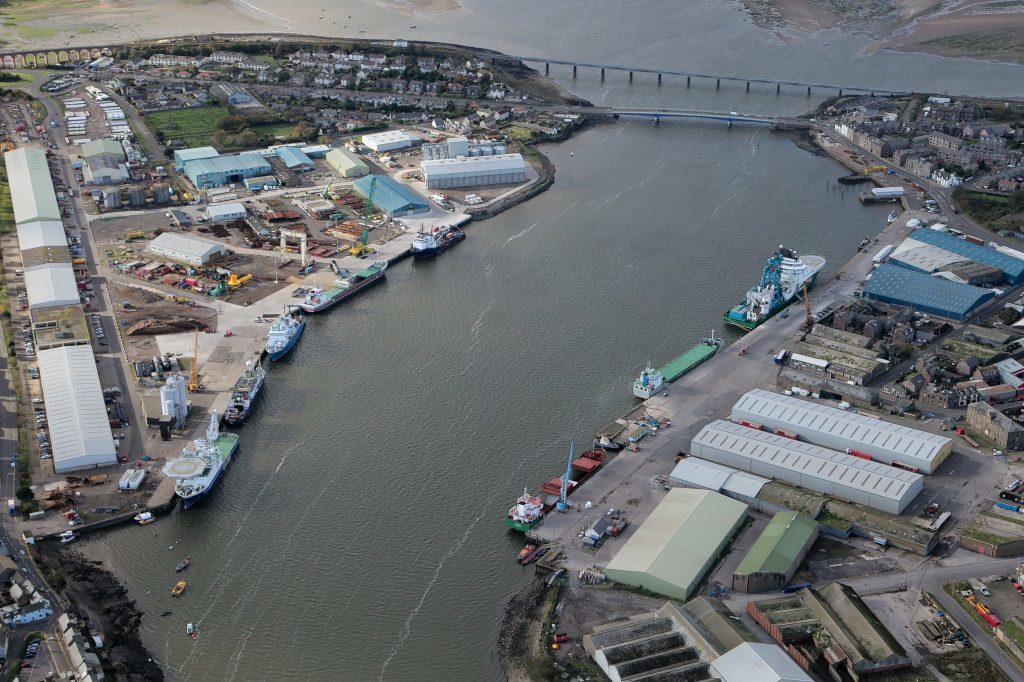 A proposal to put Tayside at the heart of the North Sea decommissioning industry has been welcomed by harbour chiefs.
The Tay Cities Deal is a funding proposal for a package of projects across the region and neighboring counties.
Local authority leaders from Angus, Dundee, Fife and Perth and Kinross hope to get government funding and support for the transformational work.
The move comes on the back of Aberdeen and Inverness both getting awarded similar multi-million pound deals.
Top of the council's 'wish list' is Dundee-comm – a proposal to centre the looming North Sea oil and gas decommissioning industry across the Tayside corridor.
Montrose Port Authority (MPA) has welcomed the proposals.
Nik Scott-Gray, chief executive of MPA, claims an upgraded road link between Montrose and the A90, combined with a new railhead for the town, would provide a major economic boost by turning the port into a modern hub for the east coast of Scotland.
He said: "We are handling an increasingly diverse range of cargoes at the port, both for import and export, and it is essential that we have modern and efficient transport infrastructure to support this growth.
"We are delighted that there is the commitment in the Tay Cities Deal bid for such transport improvements and the challenge now is to ensure that these are delivered."
He added: "Oil and gas decommissioning is going to become a major economic activity over the coming years and Montrose port is well placed to serve this need. Strategic support for such work would be extremely beneficial and help create new jobs in this part of Angus and beyond."
The Tay Cities Deal is a partnership between local, Scottish and UK governments and the private, academic and voluntary sectors which seeks to create a smarter and fairer Angus, Dundee, Fife and Perth & Kinross.
In total the 56 projects submitted require investment of £1.84 billion, of which £826 million (45%) over 10 years is being sought from the Scottish and UK governments and their agencies.
If every project and programme set out in the submission is funded and delivered, up to 15,000 job opportunities could be created.
Recommended for you

Jobs boost as Port of Dundee to assemble Scotland's tallest turbines