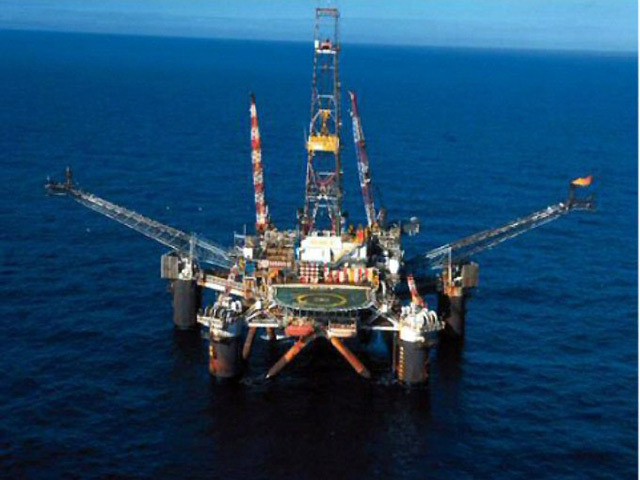 Repsol Sinopec Resources UK (RSRUK) said today that it plans to suspend output from the Buchan Alpha platform in the North Sea in April.
RSRUK said it had agreed a revised safety case with the Health and Safety Executive (HSE) that would lead to the platform being removed from the Buchan field by 2018.
Buchan Alpha is a converted drilling rig which has served the field since 1980.
HSE had concerns about the design and longevity of the platform. Primarily, it was concerned about fatigue in the rig's legs.
A spokesman for RSRUK said: "In compliance with the current safety case, as accepted by HSE, Buchan Alpha is scheduled to be permanently removed from its current location during the third quarter of 2017.
"In recognition of this safety case obligation and to allow off-station activities to progress, Repsol Sinopec is also applying to the Oil and Gas Authority for approval to suspend production of both the Buchan and Hannay fields, commencing April 2017."
He also said that RSRUK was looking at potential opportunities for redeveloping the Buchan field, which currently produces about 3,700 barrels of oil per day.
The Buchan field, which was discovered in 1974, lies 96 miles north-east of Aberdeen.
RSRUK added there was no immediate threat to the platform.
The spokesman said: "Repsol Sinopec has invested significantly in measures to mitigate concerns and ensure continued safe operations on Buchan Alpha since the agreement of the revised safety case.
"These have included the implementation of an extensive state of the art continuous integrity monitoring system, coupled with a robust Severe Weather Action Plan – implemented 15 times since 2013 – to ensure personnel have been kept safe at all times."
Recommended for you

Repsol Sinopec charts expected $3.6bn decom spend