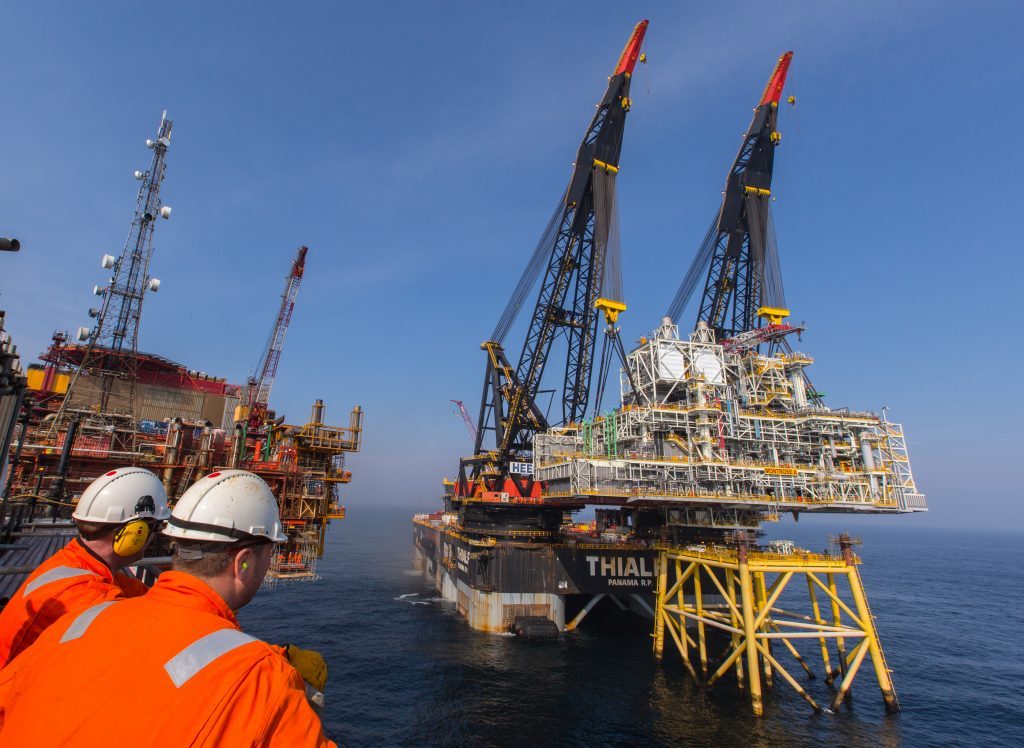 Investigations are set to resume this morning after a suspected North Sea leak.
Respol Sinopec was forced to shutdown production after a supply boat spotted an oil sheen the sea surface near the Montrose Alpha and Arbroath platforms in the UKCS North Sea.
Production on both platforms was shut-in. The firm also depressuried the pipeline; however, immediate investigations have failed to identify the source.
A spokesman said: "Repsol Sinopec Resources UK has shut down production in the Montrose area following a sheen being spotted on the sea surface in the vicinity of the Montrose Alpha and Arbroath platforms in the UKCS North Sea at approximately 10am on Saturday, 11 March, 2017.
"Dive Support Vessel (DSV) the Seven Falcon has been on site since 7am on Sunday, 11 March, equipped with a Remotely Operated Vehicle (ROV) to investigate the source of the sheen.
"Immediately following the discovery of the sheen Repsol Sinopec Resources UK depressurised the pipeline as a precautionary measure and standby vessel Esvagt Dee was dispatched to monitor.
"There has been no further evidence of any sheen in the area and the original sheen has now naturally dispersed."
While production will remain shut-in, the firm will slowly re-pressurise pipeline.
The ROV will resume its search this morning.
Neither platform needed to be down manned.
Respol Sinopec is working with the Department of Business, Energy and Industrial Strategy as it continues to deal with the incident.
The Montrose and Abroath platforms make-up are located 200km east of Aberdeen. They are part of the Montrose Area Redevelopment (MAR), which will unlock an additional 100 million boe of reserves and extend the life of the Montrose Area to beyond 2030.
MAR involves significant modification and expansion of the existing Montrose Area infrastructure, including the development of three new fields – Godwin, Cayley and Shaw.
The Montrose Alpha is one of the North Sea's oldest platform. It was installed in 1976.
Recommended for you

TAQA plans end to North Sea production in 2027