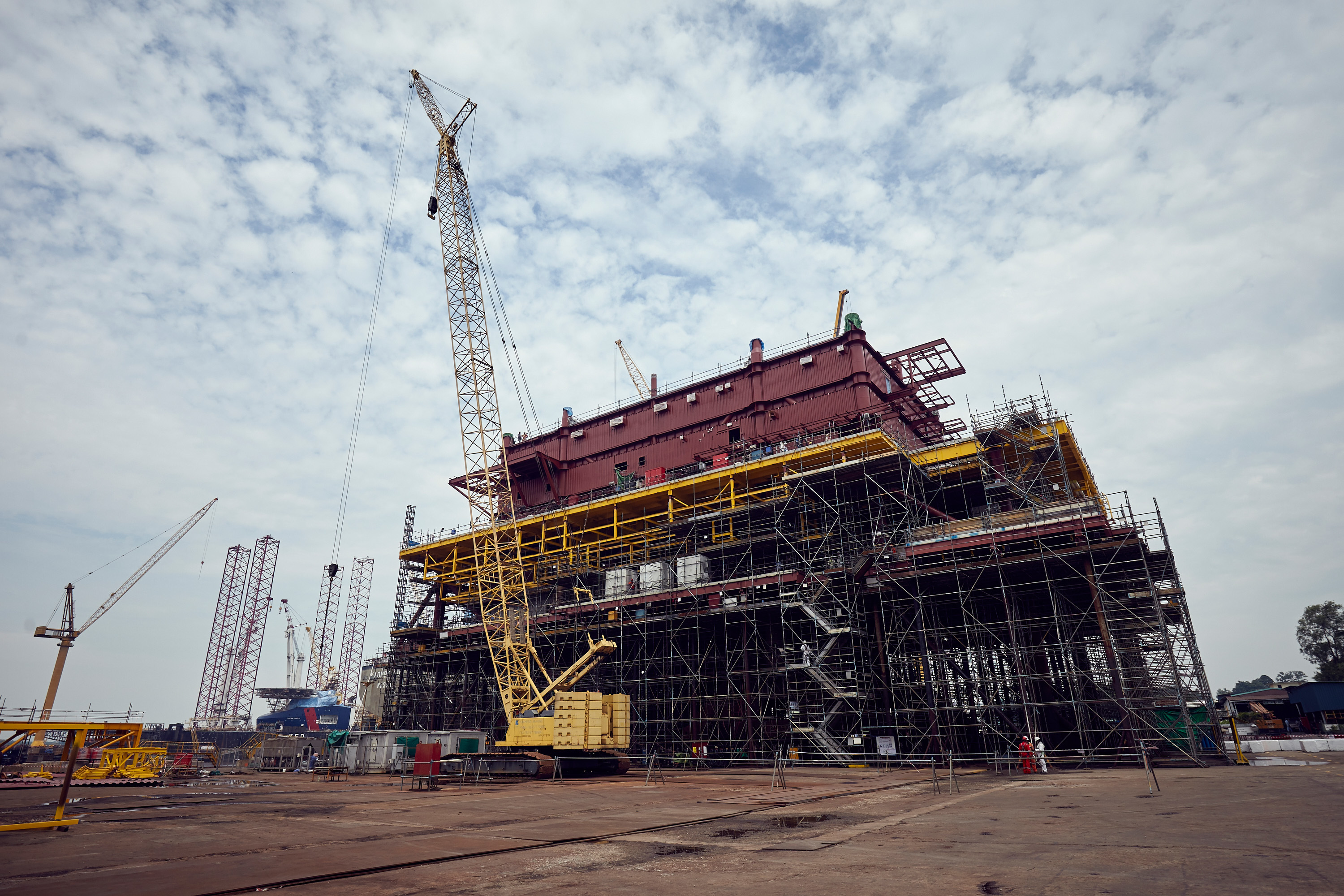 Maersk Oil UK is striving to make Culzean the best performing asset in the North Sea with help from an arsenal of digital technologies.
Company bosses believe the platforms' functions will be so modern that they could "go the whole hog" in controlling Culzean remotely from onshore.
Culzean project director Martin Urquhart said they would not take "the big step" at the start of production due to the challenging nature of high pressure, high temperature (HPHT) wells.
But Mr Urquhart said remote control could be the best option during steady operations, as it would reduce staffing offshore.
Using fewer workers would cut operating costs and lower safety risks associated with transport to and from the rigs and proximity to hydrocarbons.
"We're capable of controlling Culzean from onshore, but we're not going to do that initially, because that's quite a brave step," Mr Urquhart told Energy Voice during a visit to the Sembcorp Marine Admiralty Yard in Singapore, where the three Culzean topsides are being built.
"HPHT is more technically challenging than most things in the industry. But once the wells are up and running and producing steadily, it's a gas plant like any other, which is why we built the functionality in."
Mr Urquhart said there were lots of different ways of approaching the question, for example, leaving control of processing offshore and taking utilities onshore.
But he said Culzean was so "integrated" that Maersk Oil might have to "go the whole hog" and assume control onshore.
He said: "It's an aspiration to try and do it, because the less offshore manning we have, the better. I think that's just inherently safer."
Manning will be lean on Culzean's three bridge-linked platforms, regardless of where the shots are being called from.
The topside with living quarters will be able to accommodate 140 people, but Maersk Oil expects to get by with a core crew of 60 to 70 people during steady state operations.
Mr Urquhart said the technology on Culzean was all about helping people do their jobs better and working towards an uptime target of 94%.
A raft of technologies and data access systems will save time on maintenance and make training and handovers more efficient.
He said about a fifth of an operators' time was spent searching for data on equipment, but Culzean will have a portal providing instant access to the information Maersk Oil needs.
Technology and data are also playing a big part in the construction phase for Culzean, which is expected to come on stream in 2019.
Mr Urquhart said a programme called "Walk Inside" was helping iron out the kinks early.
He said: "In the bottom hand drawer in my office in Aberdeen there is an Xbox controller. I can log on and use it to simulate walking inside the Culzean complex as an avatar.
"You can interact with the infrastructure. If you reach a door at the top of a stairwell and you have to pull it towards you to open it, that could be dangerous. You become very aware of little things that could save you time, instead of finding out two years down the line that there is a hazard."
Recommended for you
X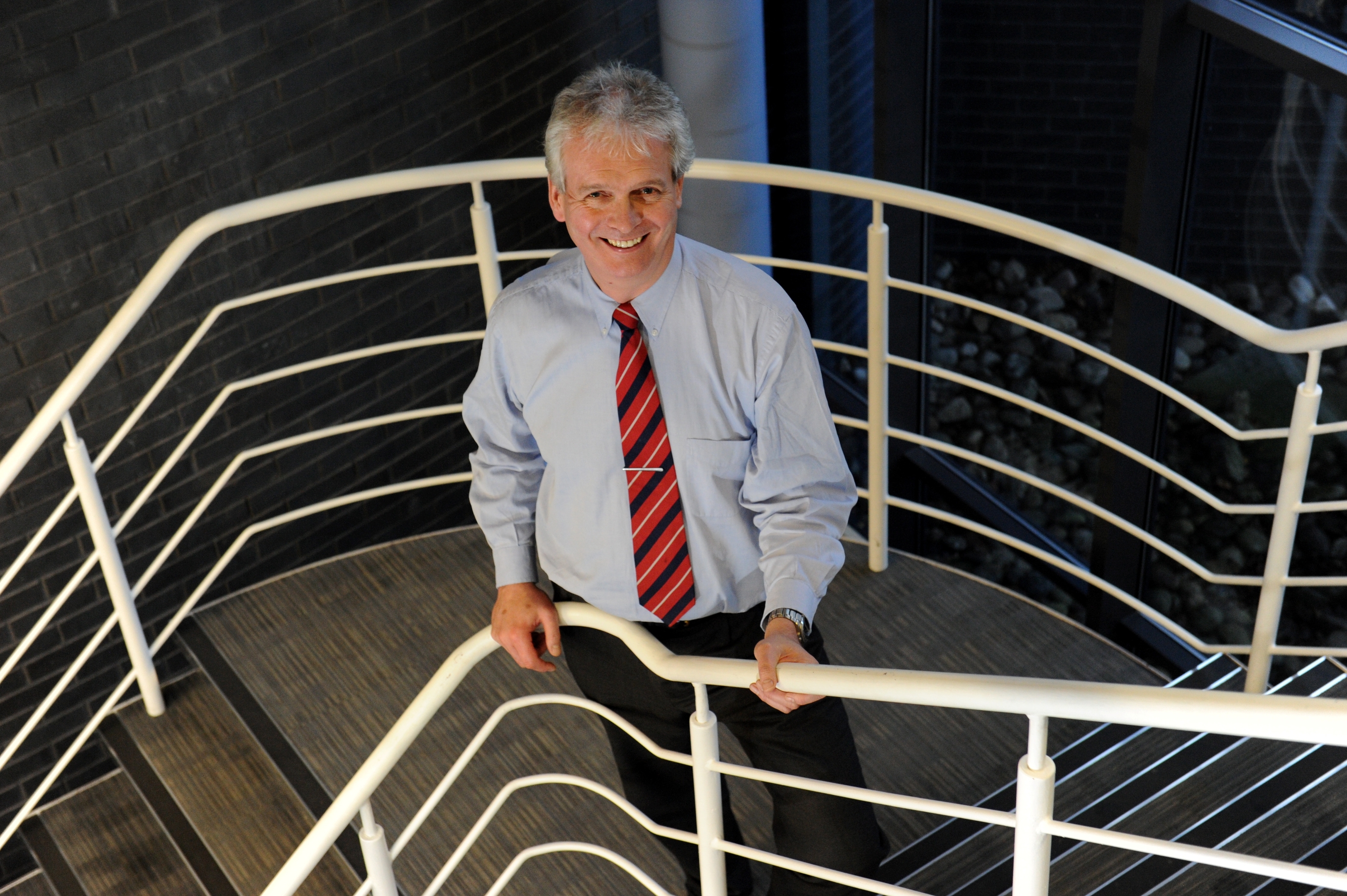 Ogic backs four new oil and gas tech projects