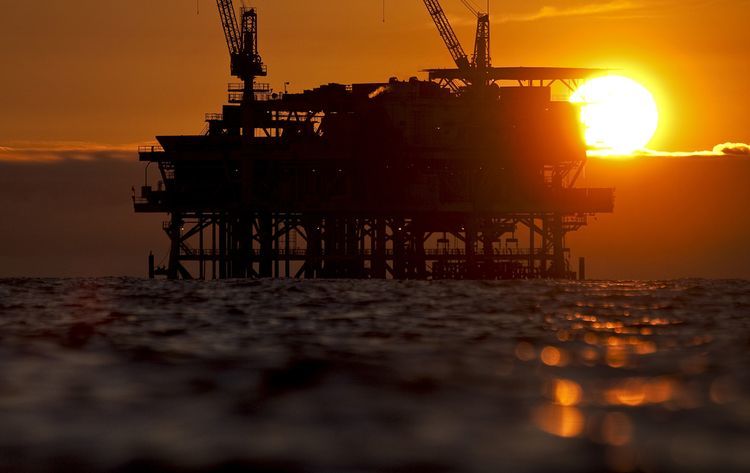 The discovery of an "absolutely colossal" untapped oil field has given the North Sea a welcome shot in the arm.
Hurricane Energy's claim of the "largest undeveloped discovery on the UK Continental Shelf" was greeted with delight by government and the industry.
One analyst claimed that the mega-find west of Shetland, potentially the biggest in the North Sea since 2001, could provide up to a billion barrels of oil equivalent (boe).
And if measures were taken to ensure every last drop was squeezed out of the fractured basement reservoir then it could keep on producing until "beyond 2050″.
The bedrock bonanza between the Solan and Schiehallion fields has neighbouring acreage that was snapped up by super majors BP and Royal Dutch Shell in last week's 29th frontier licensing round, making them potential partners for Hurricane.
The previous find which was close to this size was Nexen's Buzzard field in 2001, which has estimated reserves of 1.5billion barrels. It was the largest find in British waters since 1993.
Hurricane's stock was up from 11.8p last year to just under 60p.
Ashley Kelty, an analyst with securities firm Cenkos said: "It's absolutely colossal.
"It appears to be one structure that runs some 18 miles north-east of Lancaster up towards Halifax.
"It would be quite easy to say it is 800million barrels and it probably wouldn't be difficult to get to a billion.
"This will be producing beyond 2050. Something of this size could go on for 30 years-plus, assuming a full development of all the resources."
Hurricane's chief executive officer, Robert Trice, hailed the discovery as a "highly significant moment" for the firm and the North Sea.
The potential bounty comes just days after North Sea regulator the Oil and Gas Authority handed out 17 licences for frontier exploration blocks.
Mr Trice said: "We believe that the Greater Lancaster area is a single hydrocarbon accumulation, making it the largest undeveloped discovery on the UK Continental Shelf.
"The discovery of a 1km hydrocarbon column at Halifax validates the efforts the company undertook to acquire the licence and drill, test and log the Halifax well through the winter months."
Initial results of that operation back Hurricane's view that the Lancaster Field and the Halifax well are one large, connected structure.
A technical report is due "imminently" with a Final Investment Decision for the Early Production System (EPS) on track for this summer.
The first oil is expected in 2019.
Recommended for you
X

Trump signals end of Obama's green projects in bid to boost domestic fossil fuels