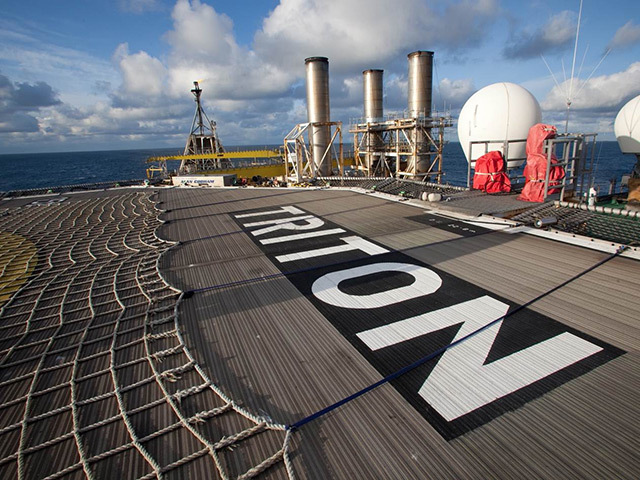 Dana Petroleum has partially suspended production on a North Sea installation after a gas leak was detected.
The company said production was continuing on the Triton FPSO, but at a reduced rate.
The release is understood to have come from subsea infrastructure beneath the vessel.
Dana said the leak had already been isolated and made safe.
The FPSO, located about 120 miles east of Aberdeen, produces oil and gas from the Bittern, Clapham, Pict, Saxon, Guillemot West and North West fields.
It is understood that the leak has affected production from the Greater Guillemot area.
A spokesman for Dana said: "We can confirm production is partially shut in on the Triton FPSO following identification of a gas leak on subsea gas lift infrastructure which was isolated and made safe.
"The FPSO is continuing to operate with reduced production with its normal crew of 60 on board.
"All regulatory authorities have been informed. Work is continuing to effect a long-term repair."
A spokesperson for the UK Health and Safety Executive said: "We are investigating a recent gas release. Our Pipelines inspectors are making further enquiries with Dana."
Recommended for you

Start-up confirmed Shell Pierce North Sea gas project