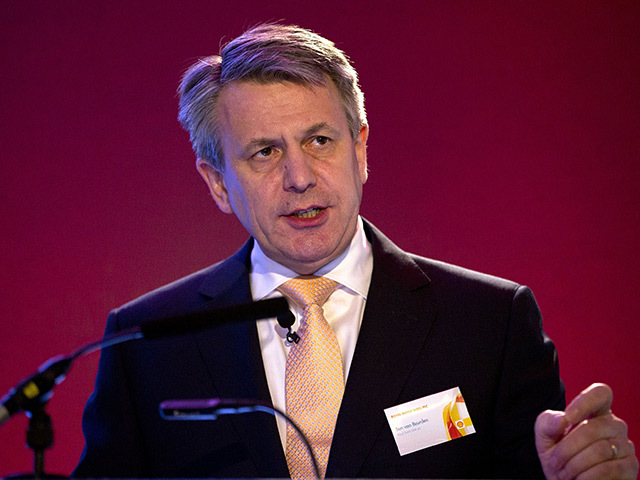 Royal Dutch Shell's Ben van Beurden has hailed "significant steps" taken to combat global climate change.
The hailed the progress made in recent years, such as the Paris Agreement, as marking a worldwide change in attitude in moving towards a low carbon economy.
In the opening remarks of the supermajor's sustainability report for 2016, he describes how Shell is working to help meet the world's growing demand for more and cleaner energy.
In his introduction, van Beurden said: "In 2016, the world took significant steps towards building a low-carbon energy future. The United Nations (UN) Paris Agreement and the UN's sustainable development goals came into force, setting new targets for tackling climate change, promoting sustainable economic growth and providing access to modern energy.
"It was also a significant year for Shell. Against a backdrop of low oil prices, we acquired BG, which added to our operations and opportunities in natural gas, the cleanest-burning hydrocarbon, and in deep water.
"As part of a refreshed business strategy, we set long-term environmental and social ambitions: to reduce our carbon intensity and to deliver shared value for society.
"This includes creating jobs and investing in communities. But it also means providing more and cleaner energy solutions. Our business strategy includes creating a world-class investment case for shareholders and strengthening our leadership in the oil and gas industry, while positioning the company for growth as the world transitions to a low-carbon energy system.
"Our company must continue its efforts to ensure safety wherever we work. We must encourage staff and contractors to be alert to their own safety, to care about the safety of their colleagues, and to look out for any potential safety risks in all our operations, however small."
The paper outlines the company's approach to sustainability and covers the company's environmental, social and safety performance for 2016.
The report also details Shell's contributions to emerging energy transitions and its work to address climate change.
This includes a growing role for natural gas, carbon capture and storage, and energy-efficiency measures across the company's operations.
Last year, Shell created a New Energies business to continue to explore investment opportunities in areas including biofuels, hydrogen and renewable energy.
The Sustainability Report is reviewed by an external committee, consisting of six experts from a range of professional backgrounds. They bring a collective understanding of the sustainability challenges faced by Shell. This is the 20th edition of the Shell Sustainability Report.
Recommended for you

Government must act now to tackle crunch time for hydrogen