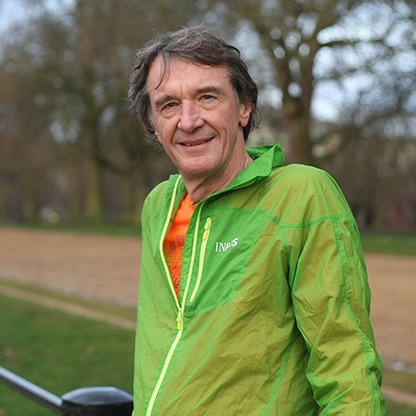 Petrochemical giant Ineos is growing its North Sea oil and gas empire with the $1.3billion (£1billion) buy-up of Dong Energy's assets – and there could be more deals on the horizon.
It comes just months after the Grangemouth gas and chemical plant operator bagged BP's iconic Forties pipeline for $250million.
The Dong Energy deal includes 50 licences in Denmark, Norway and the UK -equating to 100,000 barrels of oil equivalents per day.
The acquisition makes Ineos, owned by billionaire Jim Ratcliffe, one of the top 10 of producers in the North Sea and also cements its place as the largest private company in the basin.
The bullish advance into upstream also builds upon a portfolio of gas businesses snapped up from Germany-based DEA group in 2015.
And Ineos director Tom Crotty hinted that there could be more deals on the horizon – should the right opportunities present themselves.
He said: "We've made no secret over the last few years that we have wanted to grow this side of the business.
"We see the North Sea as being in a similar phase as to how petrochemicals was 20 years ago and that's why we have bought up these assets.
"We are not an operator, we are an asset management company.
"This is about acquiring good quality, relatively young assets, that will help maximise economic recovery."
440 Dong employees will transfer to Ineos as part of the deal, which is expected to close in the third quarter of this year.
Ineos will also takeover decommissioning liabilities. Dong will retain cash flows until the end of the June.
Last year, 70% of Dong's production came from Norwegian fields, about 15% from Danish fields and another 15% from the West of Shetland fields in the UK.
The deal hands a 20% non-operated stake in Total's Laggan Tormore project to Ineos. There is also a further 20% of Total's Edradour-Glenlivet fields which are due to come on stream, and a stake in Chevron's Rosebank discovery.
Mr Crotty said the West of Shetland fields coming onstream over the next few years was a particular highlight for the firm.
Mr Ratcliffe, Ineos chairman, said: "Dong Energy's oil and gas business is a natural fit for Ineos as we continue to grow our upstream activities.
"We are pleased to acquire this competitive, well -run business, with its highly successful and experienced team, a strong portfolio of long life assets and a very good mix of existing production and developments across the North Sea."
The better-than-expected $1.05billion price will be topped up by a further $250million payable between 2018 and 2020 to the Danish energy group.
The power play by Ineos also helps Denmark's Dong on its quest to be a pure play renewables company.
The firm has been making strong moves towards eco-friendly alternatives energy sources in recent years.
In the UK alone is operates six offshore wind farm with a further 25% share in both the London Array and Lincs offshore installations.
Another four offshore wind farms are currently under construction taking Dong's installed capacity to 4.9 gigawatts – enough to meet the electricity needs of over 4.4 million UK homes.
Dong chief executive Henrik Poulsen said: "Since the decision in 2016 to divest our upstream oil and gas business, we've actively worked to get the best transaction by selling the business as a whole, getting a good and fair price for it and ensuring the optimal conditions for the long-term development of the oil and gas business. With the agreement with Ineos we've obtained just that.
"The transaction completes the transformation of Dong Energy into a leading, pure-play renewables company.
JP Morgan acted as exclusive financial adviser to Dong in the transaction.
Recommended for you

More multi-billion dollar renewable energy deals in India