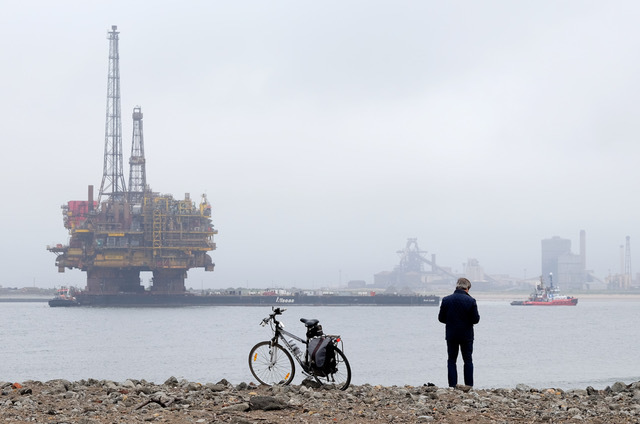 One of the brains behind an iconic piece of the North Sea oil and gas landscape will have a last chance to say goodbye before it is dismantled for good.
Shell's Brent Delta platform was a major part of offshore infrastructure for more than 40 years.
But, last month, the top was removed from the waters, leaving its legs behind, and transported to Hartlepool as part of the decommissioning process.
The huge 24,000 tonne topside, which weighs the same as the Empire State Building, is currently being stored in an Able UK's shipyard, where it is waiting to be taken apart and recycled.
However, Shell gave some of its former employees the chance to bid farewell to the platform, which generated more than £35billion over its four decades.
Among them was Austin Hand, the project manager who helped bring the structure from drawing board to reality in the 1970s.
And the 68-year-old, who is originally from Stockton-on-Tees, said the event had added poignancy as he spent time working in the Teeside shipyard before moving up north to work for the energy giants.
He said: "I'm really proud and I never imagined I would get this far.
"I remember, when I was 13, my mother told me to get a white collar job, and not go to the shipyard or the mines.
"In those days, if you hadn't been to Cambridge, Oxford or Imperial College you didn't get to work with Shell, but 37 years later, I have been to Saudi, Gabon, Korea and more."
Delta was installed in the Brent field, 115 miles north-east of Shetland, in 1976. And Mr Hand added there will be thousands of people who share his sentimentality for the "North Sea towers" as he affectionately named them.
He said: "I think, even with the oil companies, there wasn't necessarily an end game.
"You take for granted that these people were flying back and forth there to work for decades.
"These guys were family offshore, it was their home for many years."
Shell started planning to decommission the field in 2006. Delta ceased production in 2011, followed by the Alpha and Bravo platforms in 2014. The last platform, Charlie, is still producing, but will be retired in the next few years.
The huge, twin-hulled Pioneering Spirit vessel set a world lifting record when it picked the 24,000-tonne topside up off its three concrete legs before sailing south.
Recommended for you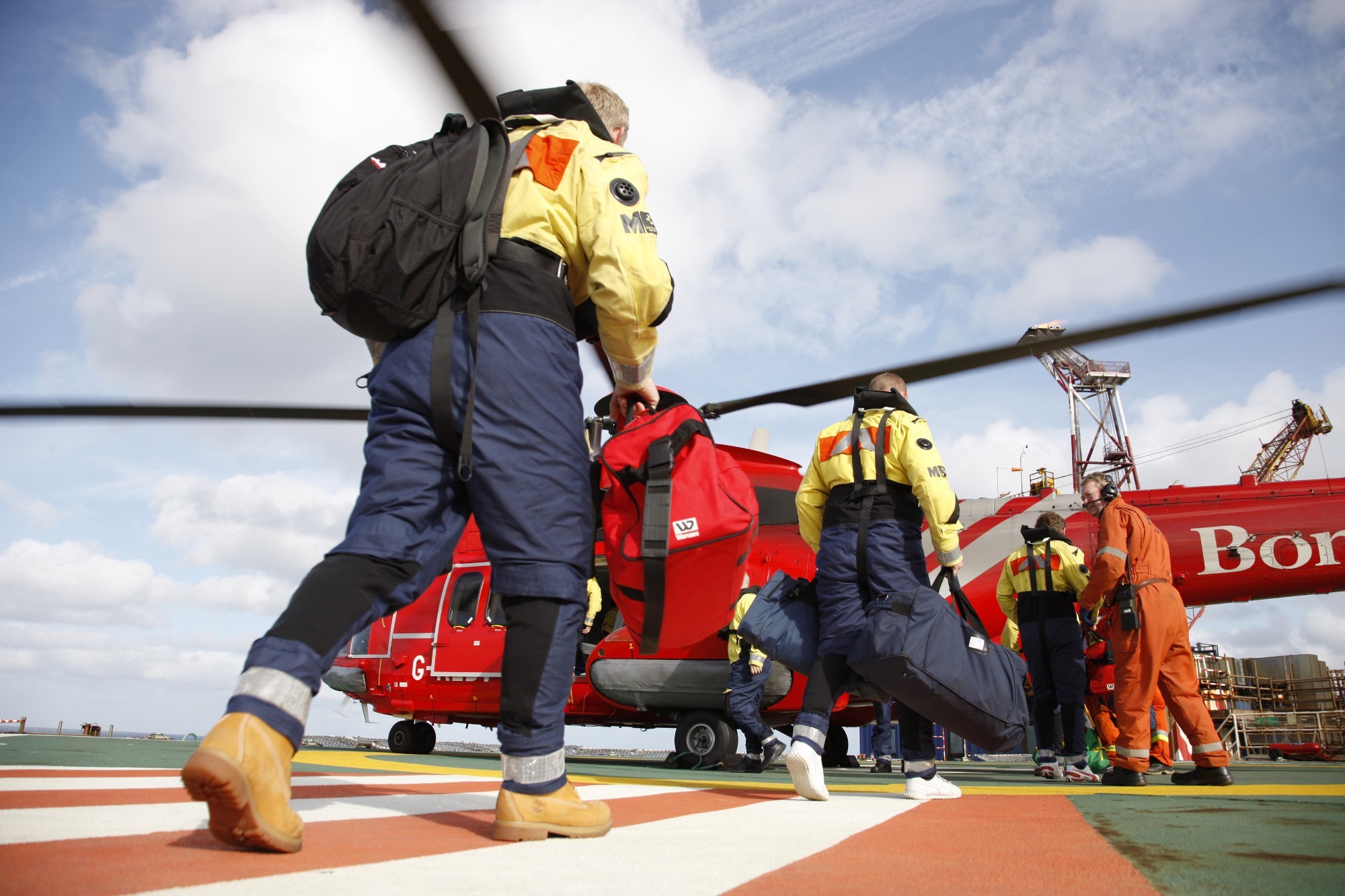 Talks to let double-jabbed oil workers bypass Covid isolation