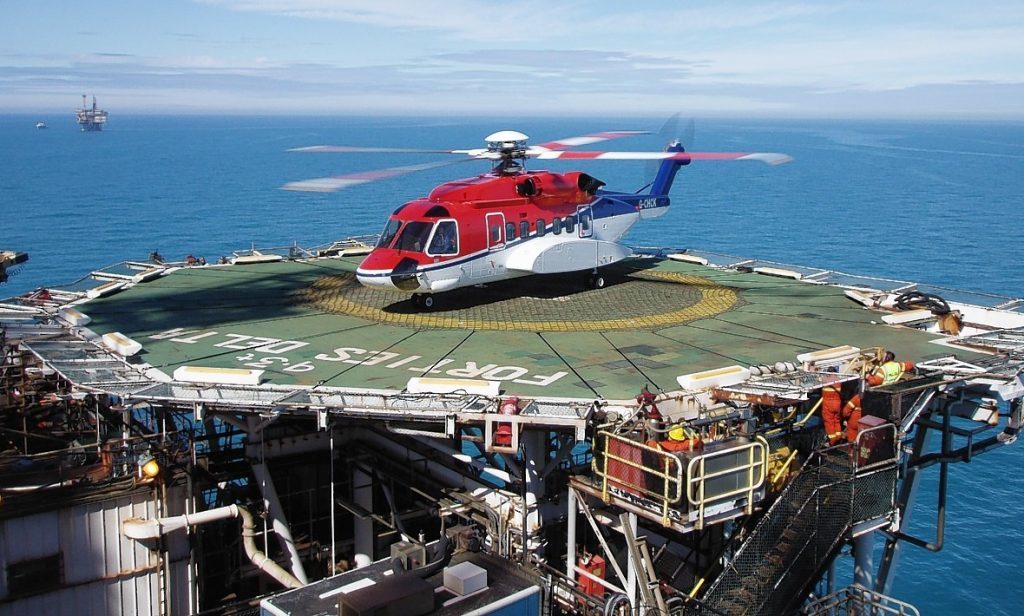 North Sea helicopter operator CHC said yesterday it was in robust shape to face the future after shedding more than £230million in annual costs and slashing debt.
The US-based company added it was also trading with a "significantly improved" balance sheet and benefiting from new investment, with access to capital totalling nearly £350million.
A "streamlined, highly competitive" cost structure and a restructured fleet will help the business survive the prolonged global oil and gas industry downturn and make strategic investments, it said.
CHC filed for Chapter 11 bankruptcy in the US last year, freeing the group of a large chunk of its debt burden – about £850million to date.
The move came after the company was "significantly affected" by the dramatic decline in oil prices since 2014, while it was also forced to ground its Aberdeen-based EC225 Super Pumas following a fatal crash in Norway.
Accounts lodged recently at Companies House show CHC Scotia, the group's subsidiary serving markets in Europe, the Middle East and Africa, sank into the red last year.
Pre-tax losses at the Aberdeen-based business for the 12 months to April 30, 2016, came in at £8.1million, compared with profits of £2.7million a year earlier.
Turnover was also substantially down during the latest period, to £141million from £171.7million previously, as the division adjusted to the oil and gas downturn.
A CHC spokesperson said: "Whilst market conditions remain challenging, the underlying performance of the business continues to improve through major contract wins across our region, and renewals as well as enhancements in efficiency.
"CHC continues to focus on and invest in its core markets of oil and gas and SAR (search and rescure) services, and anticipates further operational improvement in the next fiscal year.
"Inevitably, service companies to the offshore industry continue to be affected by prolonged low oil price.
"We continue to work with customers to enhance efficiency and safety to best support them during this challenging period."
He added: " As a group, CHC has successfully restructured and we are now well-positioned to sustain the protracted downturn and capitalise on the eventual market recovery.
"The Chapter 11 process allowed us to improve our business model, strengthen our balance sheet and help secure the company's long-term health."
In May, CHC signed a two-year contract extension with Shell to provide helicopter services in support of the oil and gas major's UK North Sea operations.
CHC has been Shell's aviation partner in the region for five years, initially serving central North Sea assets. The relationship now extends to Shell's northern North Sea activities.
Recommended for you

Offshore Energy industry and its role in security and a low carbon future