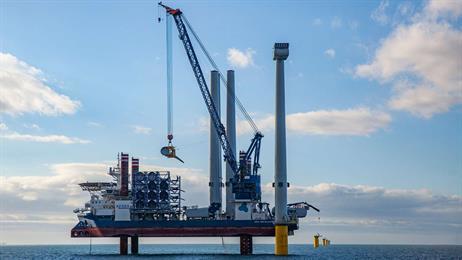 Dong Energy and Siemens have agreed to sell their A2SEA wind turbine installation and service business to Belgium's GeoSea.
The sale to GeoSea, part of Deme Group, is expected to go through in the third quarter of 2017.
Dong and Siemens have owned A2SEA since 2009.
They used the venture to strengthen their positions in the offshore wind market, but have decided that A2SEA is no longer part of their core businesses.
Thomas Dalsgaard, executive vice president of Dong Energy and chairman of A2SEA, said: "I'm pleased that we've now found a new owner of A2SEA. A2SEA is a pioneer in the industry and one of the leading players in the market for offshore wind turbine installation. Owning an offshore wind turbine installation company, however, isn't within the scope of our core business, and we've therefore been looking for a new owner."
"With the new owner, I feel confident that A2SEA will be in very good hands."
GeoSea managing director Luc Vandenbulcke said: "The activities of A2SEA represent a strong and complementary fit with GeoSea's operations. The combined organisation will be well positioned to provide a broader range of integrated services and solutions to offshore wind energy customers.
"GeoSea will continue to build on existing customer relationships and ensure a safe and reliable delivery of current and future projects. With the acquisition of A2SEA, the company will also gain a group of highly skilled and specialised employees."