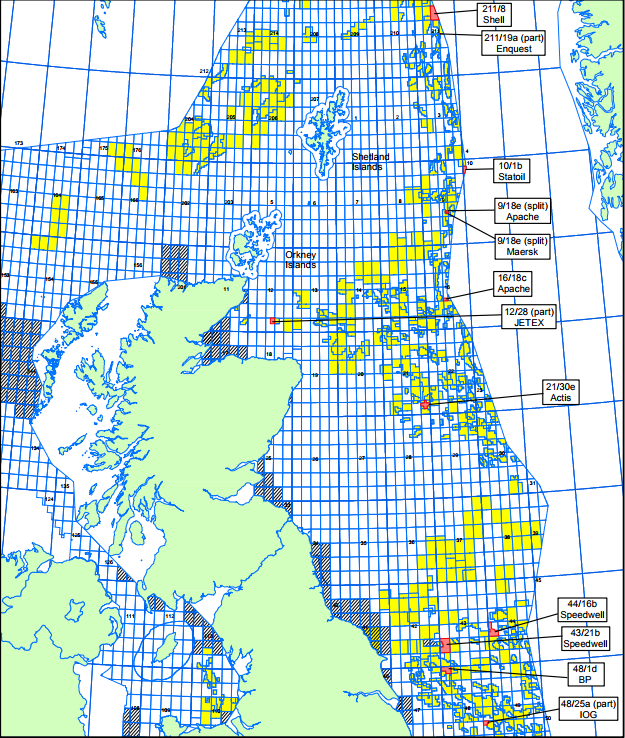 The Oil and Gas Authority (OGA) has dished out a dozen licences to 10 companies in its supplementary 2016 North Sea bidding round.
The regulator said oil companies had snapped up 11 of the 14 blocks made available in locations stretching from the southern North Sea to east of Shetland.
Oil majors BP, Shell and Statoil each received licences, as did Apache, EnQuest, Independent Oil and Gas and Maersk Oil UK.
Minnows Actis, Jetex and Speedwell also scooped up seabed space.
Aberdeen-based Speedwell received two licences. It is led by Richard Strachan, who previously held senior roles at Bridge Energy and Silverstone Energy.
The OGA initially said 11 companies had been awarded licences, but later clarified that 10 businesses had been successful.
OGA chief executive Andy Samuel said yesterday that the results were a good omen ahead of the upcoming 30th round.
Mr Samuel said: "We're listening to industry and are pleased to make available a number of additional, nominated areas.
"The strong interest in this round bodes well for the forthcoming 30th round, demonstrating the renewed attractiveness of the UKCS and the opportunity for operators to rebuild their portfolios with a mixture of exploration, development and re-development activity."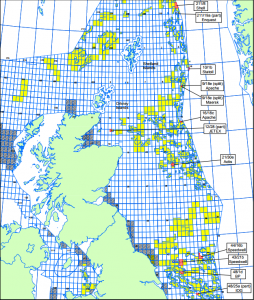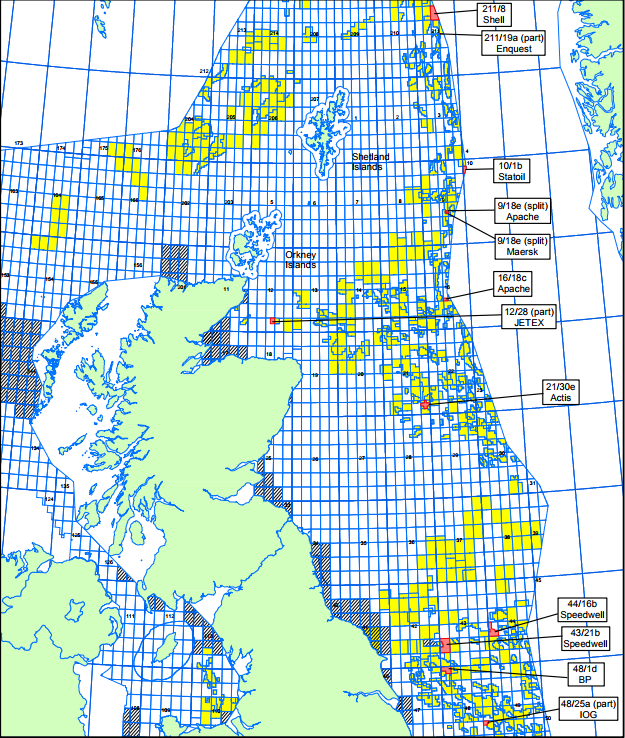 BP said it was pleased to have been given block 48/1d, located to the south of the Ravenspurn field in the southern North Sea.
Shell got a licence for a block north-east of Shetland, while Statoil's latest addition is on the boundary line with the Norwegian sector of the North Sea.
Statoil said the block fitted in with its strategy to assess potential cross-border development opportunities.
The supplementary round opened in December and closed in March.
It was launched in addition to the 29th round, which resulted in 25 licences for more than 100 blocks being dispensed to 17 companies, including Statoil, BP, Shell and ExxonMobil.
The 29th round was the first in two decades to focus solely on frontier under-explored areas of the Rockall Basin, Mid-North Sea High, and part of the East Shetland Platform.
The 30th UK licensing round, likely to be announced during the third quarter of 2017, is expected to be the most significant in recent decades.
It will focus on more mature areas, some of which were last offered more than 40 years ago.
Last month, the OGA announced a series of measures aimed at sparking interest in the 30th round, including the provision of data packages for more than 100 relinquished discoveries.
Recommended for you

North Sea licensing round details under wraps until after Queen's funeral