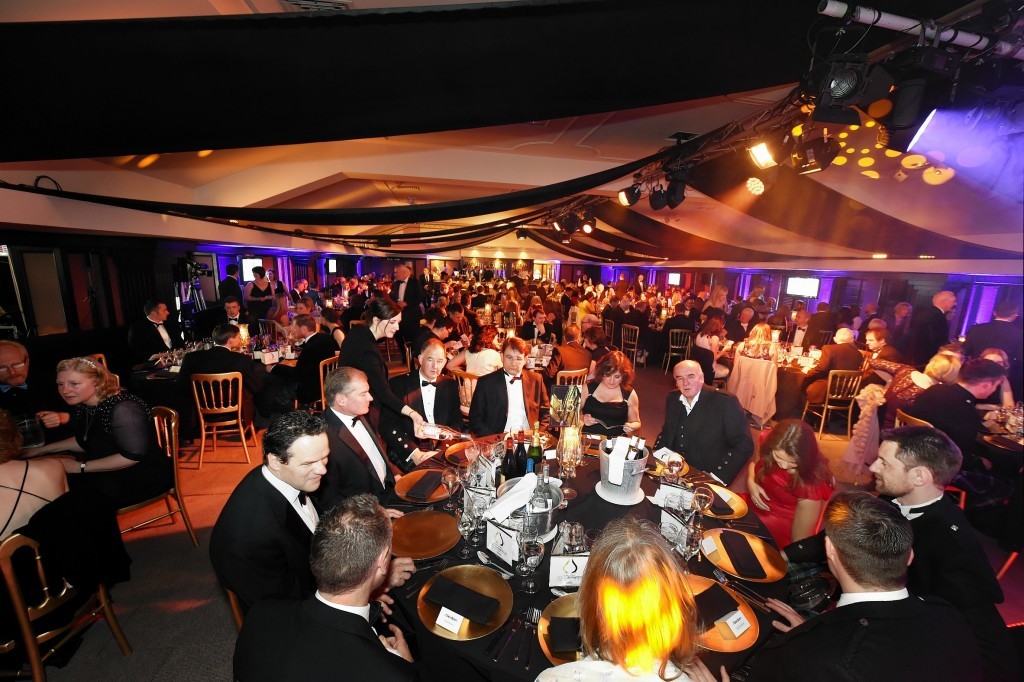 Judges will have the hard task of sorting the best from the rest as they pore over the entries for the 2017 edition of the prestigious Press & Journal Gold Awards next week.
The P&J launched the Gold Awards in 2015 to celebrate 50 years of oil and gas in the North Sea.
They are now a firm and popular fixture on Aberdeen's social calendar, with this year's celebration – held in association with investment giant Aberdeen Asset Management (AAM) – reaching its climax at the Marcliffe Hotel, Aberdeen, on Friday September 8.
Past winners have received a major boost to their business as a result of them taking part.
This year's awards, once again featuring BBC Breakfast presenter Steph McGovern as host, are shaping up to be bigger and better than ever.
Judging for the various categories, including an inaugural health and safety gong and new accolades for apprentice and best employee of the year, takes place on Friday at the Village Hotel, Aberdeen.
One particularly outstanding recipient will on the night of the ceremony be inducted into the Gold Awards' hall of fame, joining former winners Jim Milne, chief executive of Balmoral Group, and Aberdeen University oil and gas expert Alex Kemp.
Damian Bates, editor-in-chief of Aberdeen Journals, and chairman of the seven-strong group of judges, said: "The panel is a truly fabulous spread of experts from across the industry and offers a genuinely unbiased scrutiny of the entries.
"There is always lively and robust debate about the potential winners and I can't wait to get cracking on celebrating the best the energy sector had to offer."
Fellow judge Kevin Milne, group treasurer, AAM, said: "The oil and gas industry continues to make a significant contribution to the north-east, Scottish and UK economies.
"Aberdeen Asset Management is, therefore, proud to support the Gold Awards, a fantastic event which celebrates that contribution and recognises the individuals and organisations who continue to ensure the industry has a buoyant future, not only in the local area, but also globally.
Mr Milne, back at the event as a judge, said: "I will be looking for a company or individual with something special about them – something distinctive that will flag up a winning submission.
"That's easier said than done, of course, but that's the difference between winning and losing, not just in awards but in business generally.
"Successful companies will stand out from the crowd, be persuasive, memorable and always deliver on their brand promise."
Burness Paull partner Jamie Stark said he was looking for "people and businesses looking to the future; those that will "re-energise the sector and Aberdeen, and be at the forefront of a new North Sea".
Alan Dick, vice-president, industry and technology, Simmons & Company International, said he wanted to reward businesses showing an understanding of client needs through innovation which makes their services or solutions "a commercially compelling purchase".
Mr Dick added: "I'm also looking for best-in-class individuals who exemplify leadership in their areas of expertise, whether they are innovative thinkers with new products, redefining commercial opportunities or simply ensuring the welfare of the people and the operability of key assets in our industry."
Oil and Gas Authority northern North Sea and west of Shetland area manager Brenda Wyllie said: "The apprentice award is one of the ones I look forward to most.
"As someone who started off their career as an apprentice, I always feel inspired when I meet bright young people with the potential to go far in life.
"Another category I'm looking forward to is the industry leader award, which recognises those people who have gone on to make their mark and motivated others."
Step Change in Safety executive director Les Linklater added: "Recognising excellence throughout our industry is integral to the continued and persistent delivery of a safer, more efficient and cost-effective workplace.
"I am impressed by those individuals and organisations who demonstrably go above and beyond the day job in their relentless pursuit for continuous improvement."
Recommended for you

Offshore Achievement Awards honours industry stalwart Melfort Campbell