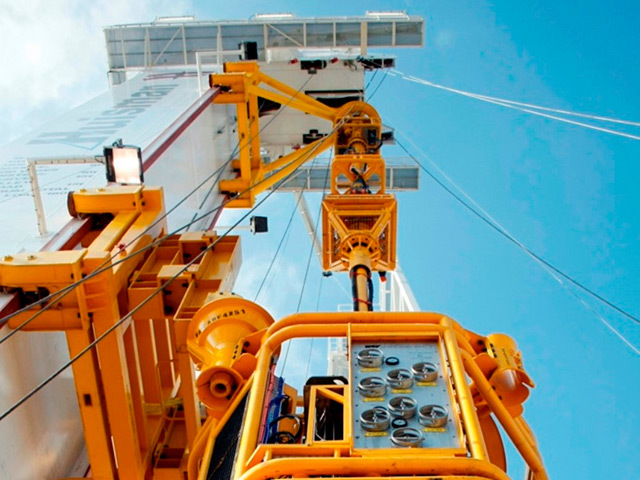 Oil service company Helix's North Sea operations helped narrow the Houston headquartered firm's losses this year.
The group, which controls Aberdeen based Helix Well Ops and Canyon Offshore, reported a net loss of $22.9million for the first six months of the year, compared to $38.5million in the same period last year.
The well intervention market, especially in the North Sea, experienced a significant upswing, with Gulf of Mexico operations also seeing a boost.
Owen Kratz, president and chief executive officer of Helix, said: "Our second quarter results benefited from a strong quarter for our well intervention business in the North Sea and the Gulf of Mexico.
"Specifically, we are encouraged by the rebound this year in the North Sea well intervention market."
Mr Kratz added that stimulation vessel Well Enhancer and diving support vessel Seawell were expected to see "strong utilization" in the fourth quarter of 2017.
Well stimulation vessel the Siem Helix 1 commenced operations in Brazil in mid-April on contract for Petrobras.
The vessel performed successful operations on three wells during the second quarter of 2017, with improvements in the ship's financial results.
Net revenues for Helix Group for the first six months of 2017 was $254.8million compared to $198million in the same period last year.
In terms of loss before income taxes, the company narrowed losses to $22.3million – more than half of last year's loss of £52million.
Well intervention revenues increased 52% in the second quarter of 2017 compared to the first three months of the year.
Robotic revenues also increased by 50% in the months April, May and June.
According to Helix this was primarily driven by "increased seasonal activity" in the North Sea.
However production facilities revenue decreased 7% in the quarter, mainly due to the multi-purpose oil field construction and intervention vessel Q4000 entering dry-dock activities mid-March.
It was out of service for 34 days during the second quarter of 2017.
In June Helix entered into an amended and restated credit agreement with a group of lenders, which is comprised of a $150 million revolving credit facility and a $100 million term loan.
The proceeds from the term loan as well as cash on hand were used to repay the approximately $180 million term loan then outstanding under the credit agreement prior to its amendment and restatement.
Cash and cash equivalents at June 30, 2017 was approximately $390 million.
Consolidated long-term debt decreased to $515 million at June 30, 2017 from $609 million at March 31, 2017.
Capex for the second quarter of 2017 totaled $47million, compared to $63million in Q1.
On July 18, 2017, the Board of Directors elected to separate the positions of Chairman of the Board and Chief Executive Officer, and appointed William L. Transier, as chairman of the Board.
He has been a director since 2000 and has served as Lead Independent Director since March 2016.