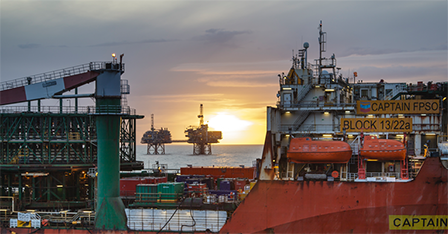 US oil major Chevron will decide whether to go after increased production from the North Sea Captain field later this year.
Captain, which lies about 90miles north-east of Aberdeen, was discovered in 1977, but production did not follow for another 20 years.
Technological advances in horizontal drilling played a big part in bringing the field on steam in 1997.
Captain is served by a wellhead protector platform and a bridge-linked platform linked to a floating production, storage and offloading vessel.
In 2015, net daily production averaged 26,000 barrels of liquids and 3million cubic feet of natural gas.
Chevron is now weighing up plans that would breathe new life into the asset.
The next phase of development for Captain would involve at least six new polymer injection wells and upgrades to the platforms.
The company said it would make a final investment decision on the first stage of the development in 2017.
Chevron operates and holds an 85% stake in Captain, while Dana Petroleum holds the remaining 15%.
Recommended for you
X

Beatrice windfarm marks major milestone as first jacket arrives