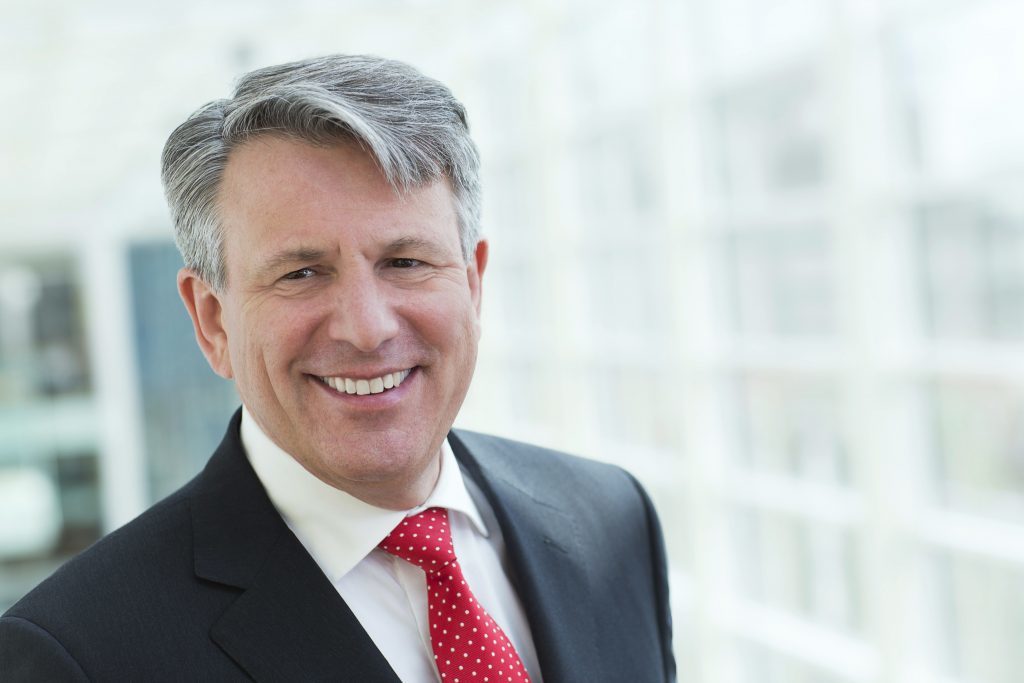 A North Sea retreat is not on the cards for Shell, according to its chief executive.
Ben van Beurden hailed the region's "tremendous" progress.
His commitment to the region comes after it sold more than half of its North Sea oil and gas fields for $3.8billion to Chrysaor.
The sell-off included interests in the fields Buzzard, Beryl, Bressay, Elgin-Franklin, J-Block, the Greater Armada cluster, Everest, Lomond and Erskine, and a 10% stake in Schiehallion.
Mr van Beurden insisted the shift in assets was about breathing new life into the portfolio Shell ring-fenced to keep.
Speaking exclusively to Energy Voice from his Hague office, he said: "The North Sea has improved tremendously.
"It's one thing to say, look at what Shell's selling.
"That's one part of the story, but let's first of all see what we have done with the asset base, including the asset base we kept.
"So over the last few years compared to where we were in the $90 or $100 world uptime has gone up 25%, costs halved, the organisation more than halved things like hand-on-tool time. Labour productivity is 30%, 40% and 50% up, depending on what asset you're looking at.
"So we're now looking at a footprint that is fundamentally better positioned.
"It's much more competitive."
Shell's "rejuvenation" in the North Sea included a decision to slice off a chunk of the maturity from its portfolio.
"There was too much maturity in the portfolio, so we wanted to shed that part as cleanly as possible," he said.
"Now you never do it 100% cleanly, because you cannot completely divest all your late life assets and hold on to all the young assets. It will always be a bit of a mix, but in the main we have seriously rejuvenated the portfolio."
And it's a top-tier offering, according to van Beurden.
"The life that is left is much longer," he said.
"I think we now have a portfolio that is increasingly fit for the future. It's top quartile or getting to top quartile in terms of availability and uptime, in terms of cost."
With Shell's rich history in the North Sea fabric, the need to get rid of both assets and people was a delicate balancing act.
"It's always hard to let go of people particularly if it's in an industry-wide drive where you know that it's not exactly easy for people to find a new opportunity next door," he said.
"But on the other hand I would say portfolio high-grading and restructuring is nothing new."
One of the most significant "hurdles" to overcome was weighing up the promise of an asset's potential and the price it could command.
"How much of that promise do I need to see in my price realisation now and how much am I happy to forego?" he said.
"And I think that is quite often a very difficult trade-off for the people in the asset, or the people managing the asset, or the people delivering the improvements.
"But again if you look at it dispassionately it's a very straightforward analysis.
"You look at what is the promise I can get in this asset, which may have another 10 years of life left in it, and how much capital does that need?
"Or, would I rather invest that capital in a new asset where I get similar rewards but maybe 30 or 40 years of future life."
The oil major will be investing $1billion a year in its remaining North Sea assets.
"The tax environment is not bad in the UK," he said.
"If tax stays where it is at the moment, I think we have a portfolio that will comfortably live through the 20s and maybe even get in to the 30s.
"And we will continue to invest in that portfolio.
"It will be a portfolio that is multi-polar, so we will have four main hubs in the North Sea.
"We will invest up to a $1billion per year in to it, so it's far from abandoning our position."
Shell has transferred the learnings from its North Sea revamp – the portfolio most in needs of an upgrade according to Mr van Beurden – across its global assets.
"It's a repeat of history where the North Sea is quite often the source of inspiration of new ideas or new mantras or new management practices that we deploy elsewhere," he said.
That ability to be "source of inspiration" is how the basin can continue to secure its future, according to the oil veteran.
"The North Sea will retain its relevance, which will of course slightly change, but there is still a significant amount of resources to be developed and resources to be discovered," he said.
Mr van Beurden's confidence in the North Sea's future is matched by his certainty that this "new reality" will ultimately help shape it.
"In the North Sea that reset has been quite brutal," he said.
"If you would go to Aberdeen five years ago and asked them to characterise the organisation they are working for they would say, 'we were a development organisation'.
"You go there today and you say what sort of organisation are you? They'd say, 'we're an operating company'.
"If you look at the number of people we have shed in the process, which was a very painful process, it was more than 50%.
"If that hasn't driven home the message that times have changed I don't know what will."
Recommended for you

Exclusive: HSE investigating after fire on North Sea FPSO that led to power loss