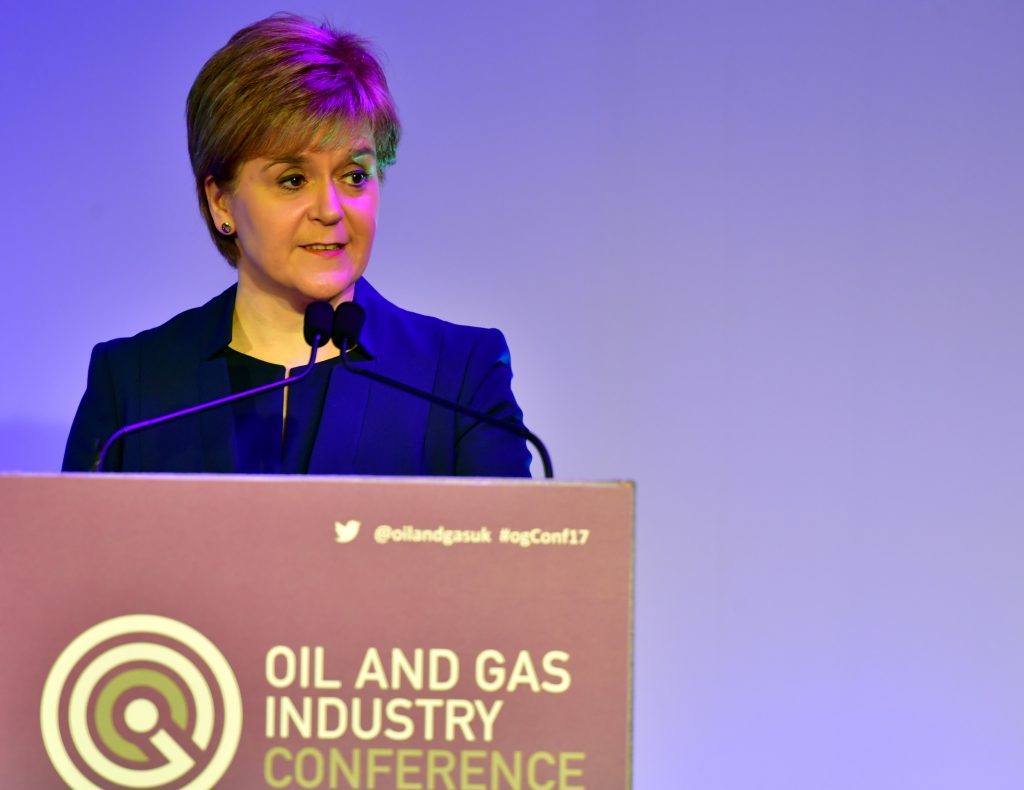 First Minister Nicola Sturgeon said today that a group set up to support the oil and gas industry had made a "vital contribution to strengthening the sector".
Ms Sturgeon acknowledged that "challenges remain", but said the Energy Jobs Taskforce had fulfilled its objectives.
The First Minister is in Aberdeen today for the taskforce's final meeting and to meet apprentices at Tullos Training.
She set up the taskforce in January 2015 at a time when redundancies were sweeping through North Sea industry.
The group is now being wound up, having helped 800 companies and 4,200 people facing redundancy.
The Scottish Government said its work would be taken forward by the Oil and Gas Industry Leadership group, co-chaired by Energy Minister Paul Wheelhouse.
Ms Sturgeon said: "The Energy Jobs Taskforce has been a catalyst for culture change, ensuring companies innovate and remain competitive while helping thousands of individuals.
"It has made a vital contribution to strengthening the oil and gas sector, laying the foundation for a positive future for the North Sea economy.
"With employment levels beginning to stabilise, the signs of improvement are encouraging.
"However, I fully appreciate that challenges remain and we will continue to work with industry to ensure the recovery is sustained."
Lena Wilson, chair of the taskforce and chief executive of Scottish Enterprise, said: "Scotland's oil and gas sector has been on a significant journey and, while there's still work to do, the taskforce itself has met its original objectives.
"The time is right for the work of the taskforce to become mainstream business for the various organisations involved and Scottish Enterprise will continue to work closely with the sector to help it respond to challenges and opportunities ahead."
Oil and Gas UK chief executive Deirdre Michie said: "Over the last few years, the taskforce has provided helpful support to those who lost their jobs in a challenging climate for our industry.
"Work by the taskforce also contributed to the development of Vision 2035, which industry is focusing on working towards."
Jake Molloy, regional organiser for the RMT Union, said: "The taskforce has been an invaluable means for engagement between all stakeholders and Scottish Government departments, something which has never previously been achieved.
"This has provided a far greater understanding of the work and roles of the respective taskforce members and created a foundation to continue building collaborative working to create and sustain employment in the energy sector.
"The group may no longer meet but the work goes on – it has to."
Recommended for you

Neptune, RWE award feasibility studies for H2opZee hydrogen scheme