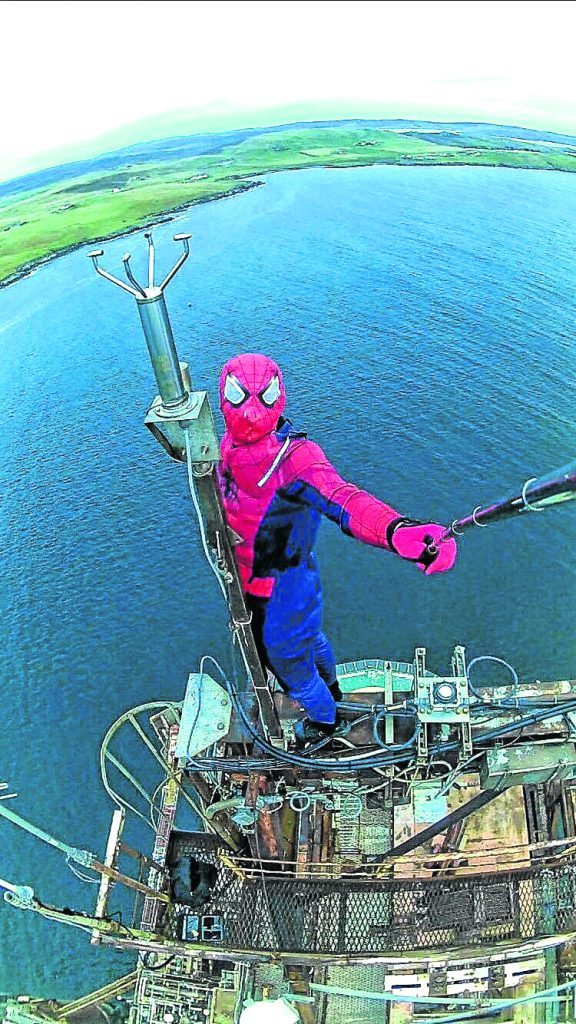 A thrillseeker has climbed to the top of the towering Buchan Alpha platform currently being decommissioned in Shetland – dressed as Spiderman.
The daredevil managed to find their way to the top of the structure in Lerwick at the weekend before taking photos with a selfie stick.
A spokesperson for Veolia, the company which is undertaking the decommissioning work alongside Peterson, said: "We are investigating reports of an illegal entry to an offshore structure that is moored in the harbour prior to decommissioning.
"We take security very seriously and access to this type of structure requires rigorous safety measures. We are working with our partners to review security with immediate effect." The 12,000 tonne oil production vessel arrived in Shetland in August before being taken to Dales Voe to be dismantled.
It follows an incident last month when two men boarded a deserted offshore platform parked in the Highlands and filmed themselves exploring it and cooking food in its galley. They were thought to have spent a night onboard.
The pair, who described themselves as "urban explorers", took a dinghy to the Ocean Princess, one of several offshore structures in the Cromarty Firth. Police Scotland was investigating the incident.