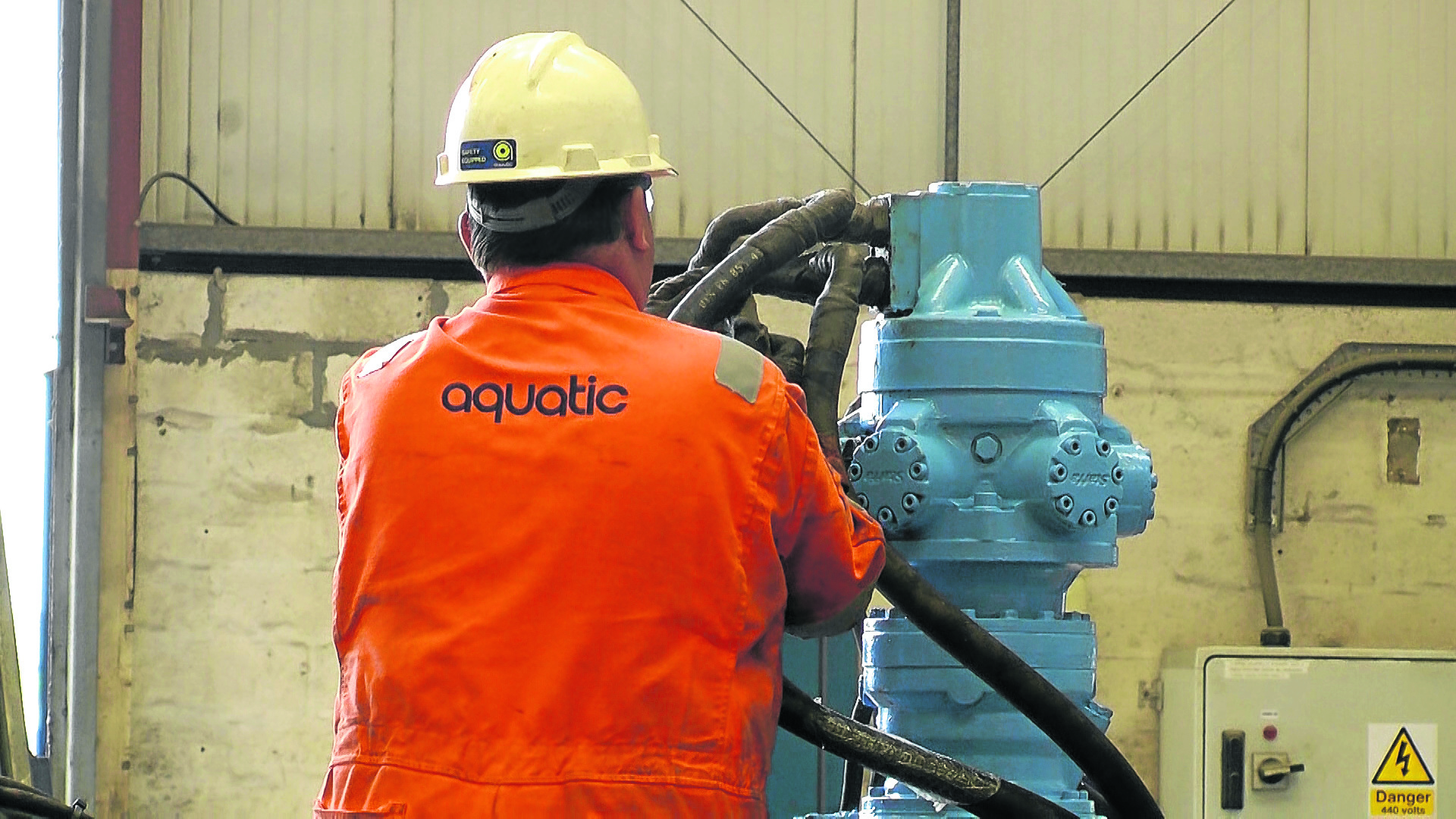 Subsea services company Acteon Group has reported a plunge into the red as the oil price slump of 2014/15 continued to hurt business.
Chief executive Richard Higham said the "sustained period of materially lower crude oil prices" and their impact on oil and gas industry spending was reflected in Acteon's 2016 accounts.
But he added: "Despite the challenging trdaing conditions in the year, the group continued to seek opportunities to expand its services."
This included the acquisition, in December, of the trading assets of Aberdeen-based Bruce Anchor, a designer and supplier of anchors and associated equipment to the oil & gas and offshore renewable-energy industries.
Acteon underwent a restructuring during the year, combining two of its subsdiaries – InterMoor and InterMoor Marine Services – for "efficiency and competitive reasons".
Accounts from Companies House show group pre-tax losses for 2016 came in at just over £9million, compared with profits of £7.7million the year before. Revenue fell to £351.25million in the latest period, from £426.8million previously.
In a report with the accounts, Mr Higham said trading conditions were improving on the back of better oil prices since the start of 2017.
"Oil exploration and production companies can plan their activities for both operational expenditure and their investment programmes," he said.
He added: "As a result of this, the directors believe that Acteon will start to see a stabilisation of its revenues during 2017 and a return to growth in the medium term."
Norwich-based Acteon is owned by US private equity giant KKR and has just two directors – Mr Higham and finance chief Kevin Ovenden – among its five-strong senior management team.
Its portfolio of subsea businesses includes Aquatic, Claxton, J2 Subsea, Seatronics, Team Energy Resources and Utec, all of which have links to the Aberdeen area.
Offshore survey specialist Utec recently shifted its global headquarters from Houston in the US to Aberdeen as part of a strategic review of operations.
Acteon companies are involved at every stage in the life of an oilfield, from exploration to development, operations, maintenance and decommissioning.
The average number of people employed by the group during 2016 was 1,821.
This was down from 2,280 the year before as the severe oil and gas downturn continued to take its toll on jobs in the industry globally.
Recommended for you
X

UK should expect to see weather effects of Hurricane Maria, say MET Office