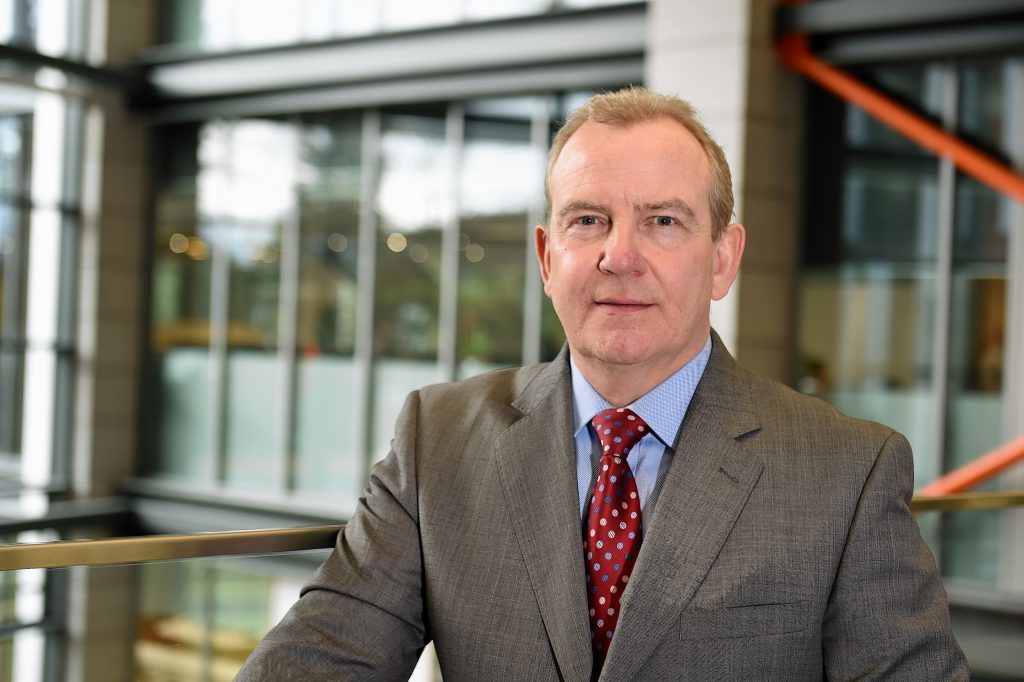 Nexen Petroleum UK's boss has said that a £500million-plus project will extend the life of the North Sea's biggest producing field by up to 10 years.
Ray Riddoch, UK managing director and senior vice-president, Europe, at Nexen, also said the expansion of the Buzzard field would "generate activity" and was "good news" for the supply chain.
Nexen, owned by the China National Offshore Oil Corporation, has opted to go after additional reserves with a subsea development in the northern part of the field.
Mr Riddoch said the project partners were finishing front-end engineering and design studies for the Buzzard phase two development.
A production and water injection subsea manifold will be installed and tied back to the existing Buzzard complex, located 60miles north-east of Aberdeen.
And a 565-tonne module for processing and exporting fluids will be added to the platforms.
The first phase of drilling will involve four production wells and two water injection wells.
Oil service firms Aker Solutions, Subsea 7, WorleyParsons and Maersk Drilling have already secured contracts.
First oil from the project is expected in the fourth quarter of 2020.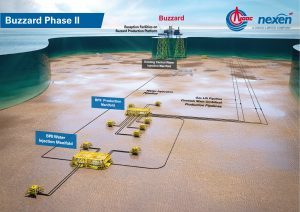 Mr Riddoch said smaller developments such as tie-backs were "the future" for the oil sector as they are more economic than building and installing new platforms.
Mr Riddoch also suggested the days of North Sea mega-finds being made were numbered.
He said: "We've got to be cost efficient and low on development time. The future is in small developments. Subsea technology around tiebacks is always improving and will continue to do so.
"That's the future of energy. There are not too many elephants out there to shoot any more so we have to be skilled at going after smaller targets in an economic manner."
The Buzzard field, 43.21%-owned and operated by Nexen, currently produces between 160,000-170,000 barrels per day.
Lifting costs are in single figures for Buzzard, which keeps more than 200 people in work across locations on and offshore.
The field's performance has been boosted by a focus on reliability, reservoir management and increasing injected water volumes to keep up pressure in the reservoir, stimulating production.
Mr Riddoch said difficulty with calculating the rate of production decline meant it was not possible to say how much oil Buzzard would be capable of producing once phase two is complete.
He said the interpretation of new seismic data would help "fully determine the potential prize".
But Mr Riddoch did say the project would give Buzzard an extra "five to 10" years of life, keeping it producing well into the 2030s.
Buzzard, which was discovered in 2001 and produced first oil in 2007, has a track record for exceeding expectations.
It was initially expected to produce about 450million barrels over its lifetime, but more than 600million barrels have been recovered to date.
And Mr Riddoch said the reservoir could have more surprises in store.
"You scratch your head sometimes," he said. "Even in modern days, we still get surprises with these big reservoirs."