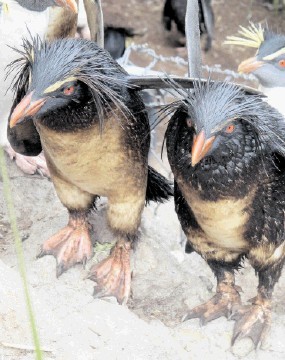 Supermajor Shell has said talks over the preferred bidder for the redevelopment of the North Sea Penguins field remain "commercial in confidence".
The comments come amid speculation from other media sources that a proposal had been selected for the development, which comprises of several oil and gas fields in the northern end of the East Shetland Basin.
Although discovered in the 1970s, the cluster field has never been fully developed due to variety of factors including poor reservoir performance, lack of subsea technology, tricky geology involving faults and the large area involved.
Shell chief executive Ben van Beurden revealed that the Penguins was among eight upstream projects on the cards for the Anglo Dutch oil major earlier this year.
Speaking to investors following Shell's Q2 results back in July Mr van Beurden said it had made the possible shortlist for sanction.
The Penguins started production in 2003 via a subsea tieback to the ageing Brent Charlie.
However at the time the wells were not made for future intervention work.
So with Brent Charlie due to shut down next year, a possible redevelopment plan was unveiled involving an floating production storage and offloading (FPSO) vessel and new intervention capable wells.
A spokesman for Shell last night would not be drawn on the speculation from some media quarters that a preferred option and redevelopment team had been identified.
He said: "Shell has completed the assessment of redevelopment options for the Penguins field in the northern North Sea to determine cost effective solutions ahead of any final investment decision.
"A period of preferred bidder selection is currently underway – all subject to final investment decision and normal field approvals.
"These matters continue to remain commercial in confidence."
Recommended for you

The Saudi prince of oil prices vows to drill 'every last molecule'