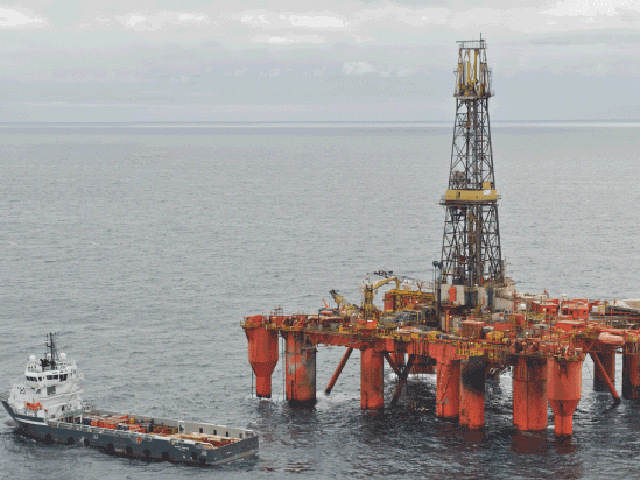 Craig International and Well-Centric both announced contracts with UK North Sea newcomer Chrysaor yesterday.
Aberdeen-based oil and gas procurement specialist Craig International said its multimillion-pound deal, initially lasting 12 months but potentially up to three years, would mean providing services to the Armada, Everest and Lomond gas platforms.
The assets are located on the Everest gas field about 145 miles east of Aberdeen.
The new project has already created one new job at Craig International, which will service the contract with a dedicated team led by a senior buyer.
Steve McHardy, joint managing director at the firm, said: "This is a significant contract for Craig International as we continue to expand our operations in the North Sea.
"We believe in building long-term relationships with our clients and becoming their trusted business partners, and we look forward to working closely with Chrysaor in the coming years."
The contract for well integrity and production technology firm Well-Centric, of Aberdeen, is worth up to £300,000 annually.
It is also a 12-month deal initially but, as with the Craig International award, there are two one-year extension options built in.
Well-Centric will provide surface wellhead, testing and maintenance services on the Lomond, Everest and Armada platforms, where the company will also be responsible for workshop testing, refurbishment and equipment storage.
Gary Smart, chief executive, Well-Centric, said: "Securing this contract was a direct result of work we previously carried out on all three North Sea assets, and demonstrates Chrysaor's confidence in our ability to successfully deliver efficient and cost-effective services.
"Our services are of special benefit to assets operating in the mature phase, such as the Lomond, Everest and Armada platforms.
"These types of contracts demonstrate the industry's commitment to, and competitiveness in maximising the ongoing economic recovery of the North Sea and effectively extending the life of mature assets."
Chrysaor recently completed the acquisition of a package of assets in the UK North Sea from Shell in a deal potentially worth up to £2.9billion.
Interests in nine fields and a 10% stake in the redeveloped Schiehallion asset changed hands – instantly making London and Aberdeen-based Chrysaor a leading independent UK North Sea exploration and production company, with more than 400 people working for it in the region.