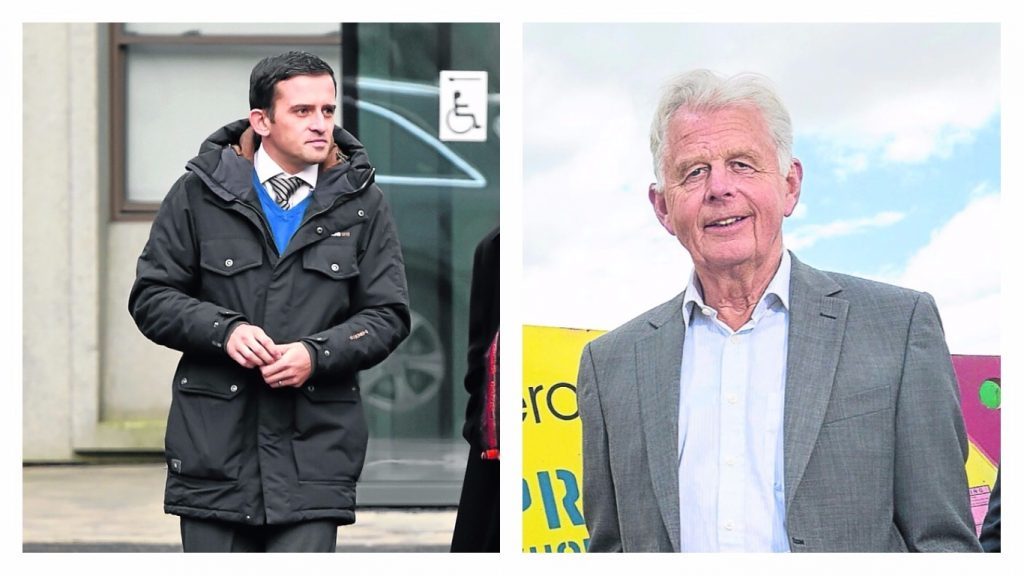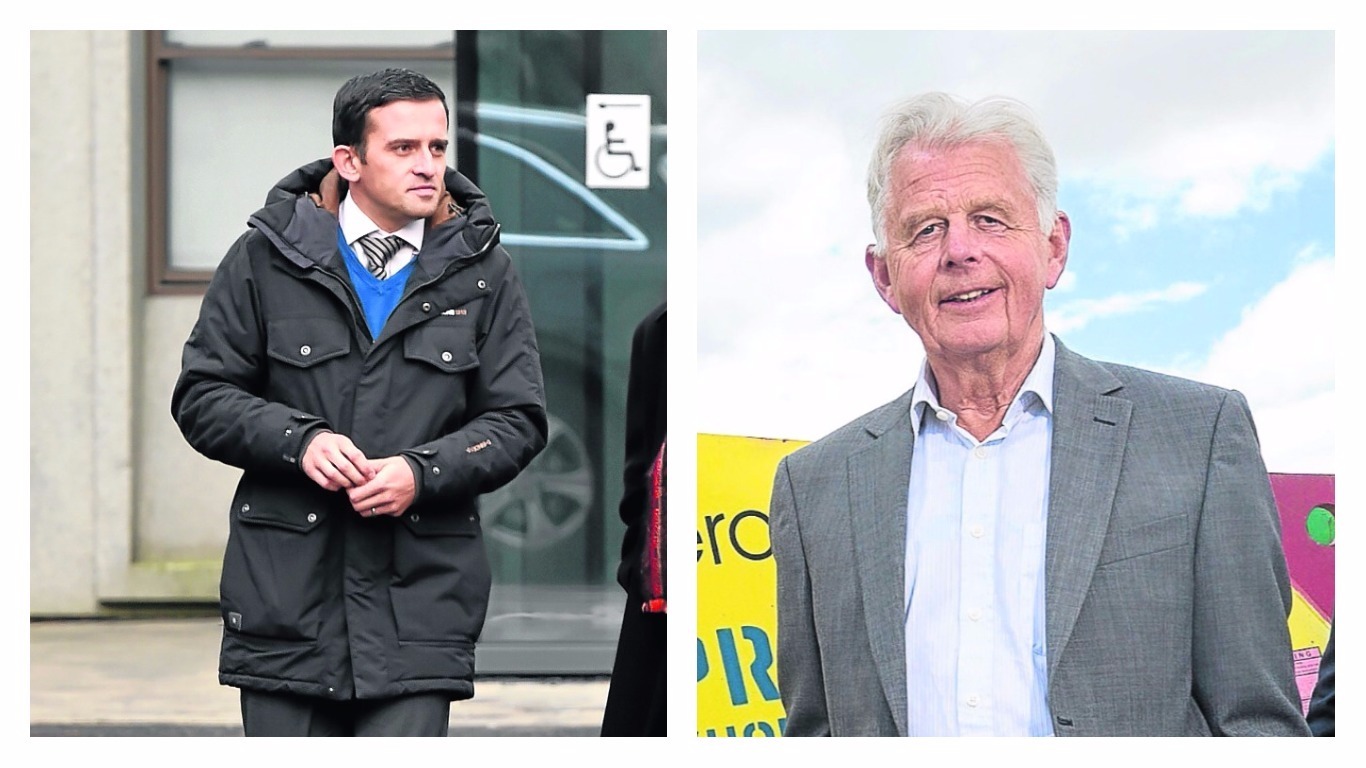 The former right-hand man of a global energy firm boss has claimed he was sacked after he asked for paternity leave.
Steven Mearns, the former managing director of First Integrated Solutions, says chairman Ian Suttie became "erratic and irrational" after he requested two weeks off work.
At an employment tribunal in Aberdeen yesterday, Mr Mearns said he was told "out of the blue" the next day that his £100,000 salary was to be slashed by 30%, and suggested it was an attempt to goad him into quitting.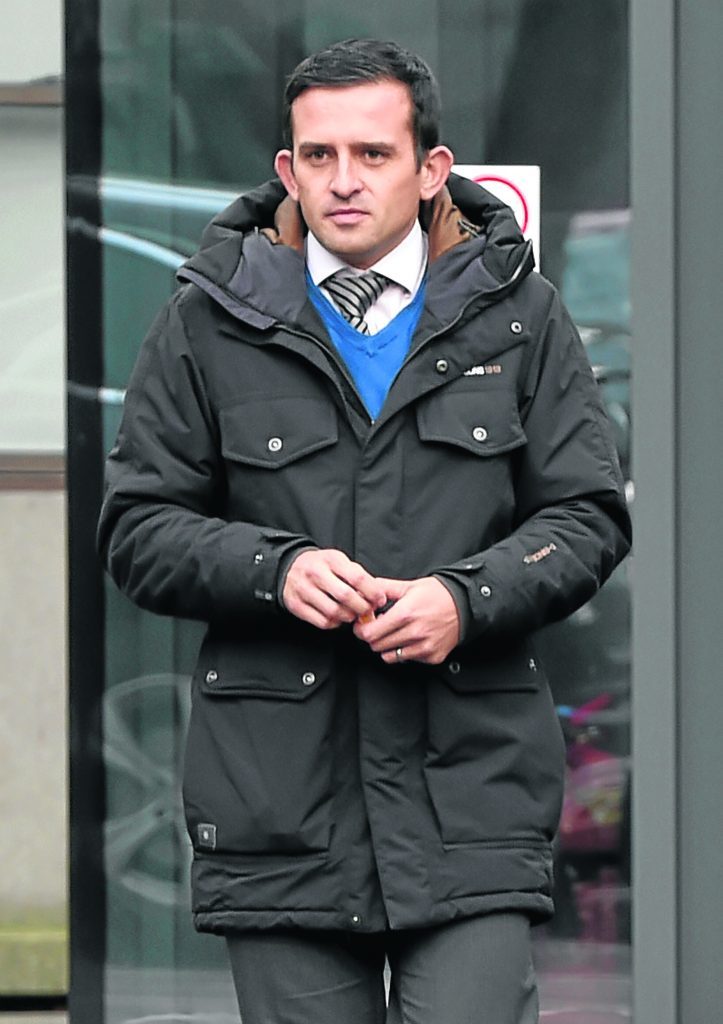 He was fired the following week, but Mr Suttie claims he was let go because of poor job performance and a lack of enthusiasm for his job.
Mr Mearns claims he was unfairly dismissed, being blamed for issues that Mr Suttie had inherited when he took over the company in 2013.The former right-hand man of oil tycoon Ian Suttie has claimed he was sacked for asking for two weeks of paternity leave.
Steven Mearns was made managing director of First Integrated Solutions in Aberdeen, one of a number of companies owned by multimillionaire Mr Suttie, in 2015 – two years after he joined as finance director.
But he left the firm in March this year.
Yesterday, at an employment tribunal, Mr Mearns claimed he was unfairly dismissed from his post after he asked for time off for the birth of his child.
He said chairman Mr Suttie's attitude towards him changed "like a switch was flicked" and he became "erratic and irrational".
The tribunal heard that on March 13, Mr Mearns e-mailed the request to Mr Suttie, who asked to discuss the matter in person.
"I went to see him and he said I couldn't have the time off because he and (his son) Martin Suttie were going to be on leave at that time," Mr Mearns said.
"I thought it was bizarre because they had no operational role in the company."
Mr Mearns claims that he was initially told it was his mother-in-law's duty to look after the children if the husband was working, and that he would have to find alternative arrangements.
The following day he was called to an "out-of-the-blue" meeting and told he would have to take a £30,000 cut from his £100,000 salary but could make up the shortfall with sales-related bonuses.
He said he felt this was an attempt to get a reaction from him and prompt him to quit.
After declining the new contract, the chartered accountant was fired, with Mr Suttie claiming he had recently discovered issues including an inability by Mr Mearns to produce accurate accounts and contracts.
Mr Mearns claims the problems were inherited from the company's previous owners in 2013, and there was an ongoing process to correct them.
He also said he chose not to raise his suspicion that Mr Suttie had changed his attitude towards him as he feared he would lose his job.
Yesterday Mr Suttie strongly denied the accusation.
"The fact that the accounts were in a mess caused us all sorts of trouble and potential problems," he told the tribunal.
He later added: "We did this because of the highlighted issues with the rental contracts and determining the cost of sales, which I'd just found out."
When looking for any correlation between the dismissal and the request for leave, Mr Mearns' representative Frank Lefevre asked Mr Suttie: "When did you decide to dismiss him?"
Mr Suttie replied: "I decided to dismiss him the time I dismissed him.
"The pre-determining factor was that Steven simply didn't want to be there."
Mr Lefevre probed: "He would take a drop of £30,000 or face the alternative that he would be sacked for the most serious of reasons you could imagine.
"So 'as long as you take the drop, we'll forgive you'."
"That wasn't how it was," Mr Suttie replied.
The tribunal, in front of Judge McFatridge, continues.