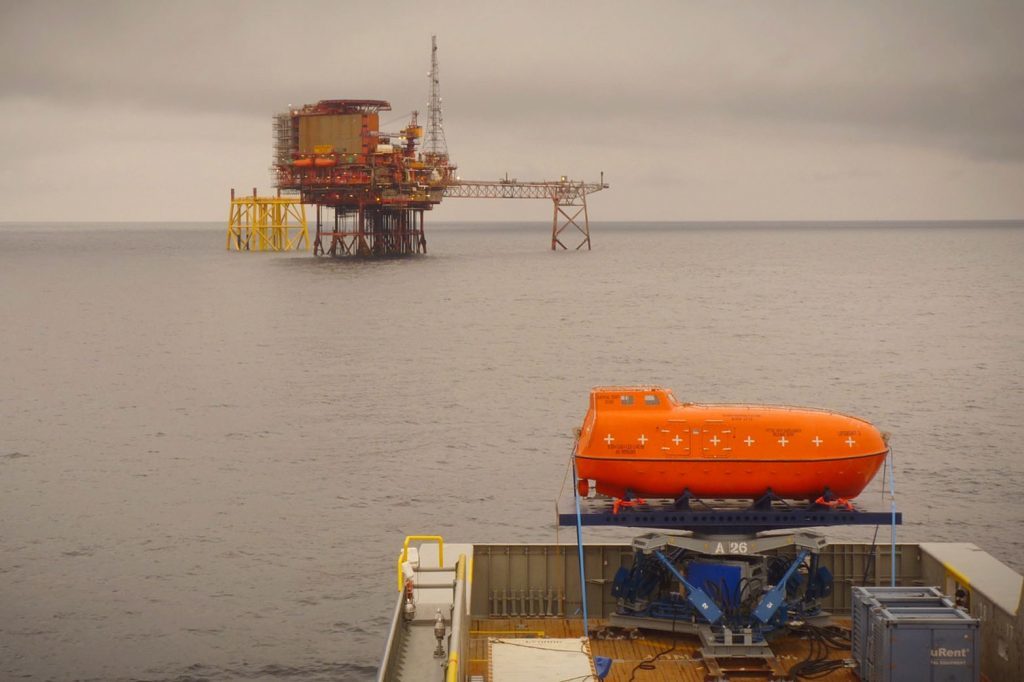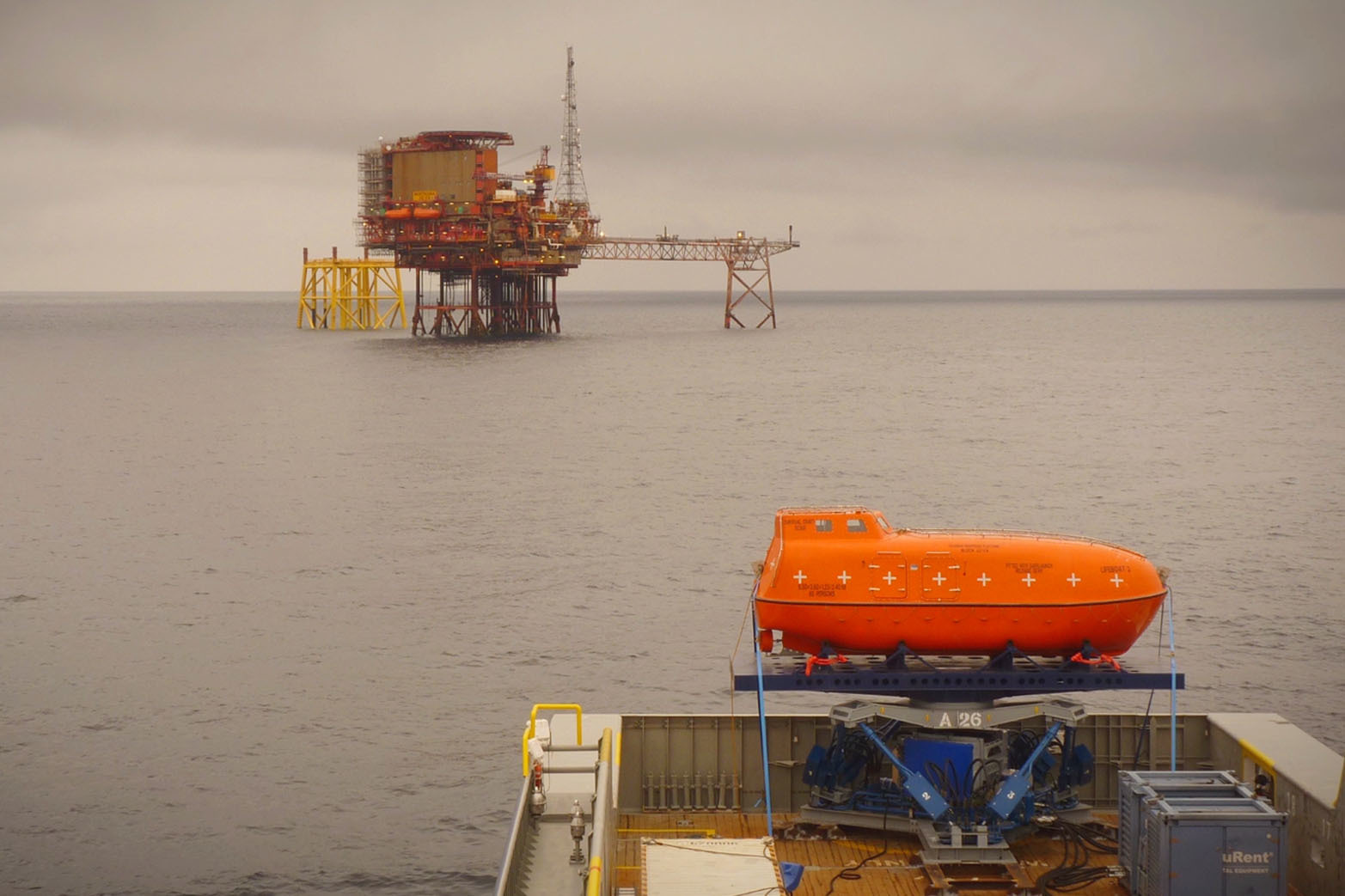 Offshore access solutions firm Ampelmann has offered a solution to the essential upgrade of all offshore oil platform lifeboat systems.
The offshore industry is under an 18-month timeframe to meet new regulations and upgrade critical release hook systems on platform lifeboats.
Due to a number of drill and inspection failures, new regulations have been imposed by the International Maritime Organisation (IMO) to improve rig safety.
The industry has until 1 July 2019 to evaluate and replace lifeboat release and retrieval systems.
Dutch company Ampelmann – who have an office in Aberdeen – have offered their Atlas motion-compensated lifeboat exchange system as a solution to the sectors safety problem.
The offshore access firm claim that their system is "faster, safer and more cost-effective" than the traditional 'wet' transfer of offshore lifeboats.
While the common method often involves lifeboats being lowered directly into the sea before transfer, Ampelmann's Atlas system would lower onto an active heave compensated deck supply vessel system.
The Atlas system is able to transfer during significant wave heights unlike the traditional 'wet' method with requires relatively calm water.
The system can also accommodate multiple change outs across several assets while offshore.
The company recently supported the removal and replacement of two lifeboats from a North Sea platform. The duty holder recommended the procedure for a 'best in class' safety award demonstrating a positive impact of eliminating risk to marine personnel.
Lorenz Nehring, Ampelmann's business development manager UK, said: "The IMO deadline is a call to action to ensure that lifeboats are re-hooked, fit for purpose and of the highest safety specifications. The industry would be prudent to prepare and plan now to carry out the potentially risky operation of removing, upgrading and replacing lifeboat release and retrieval systems without affecting downtime and safety to personnel."
"Ampelmann can support this initiative to ensure the replacement of lifeboat release and retrieval systems is carried out efficiently, without impact to safety and day-to-day operations."
Recommended for you

Report sheds light on lifeboat incident which killed two on Shell oil platform