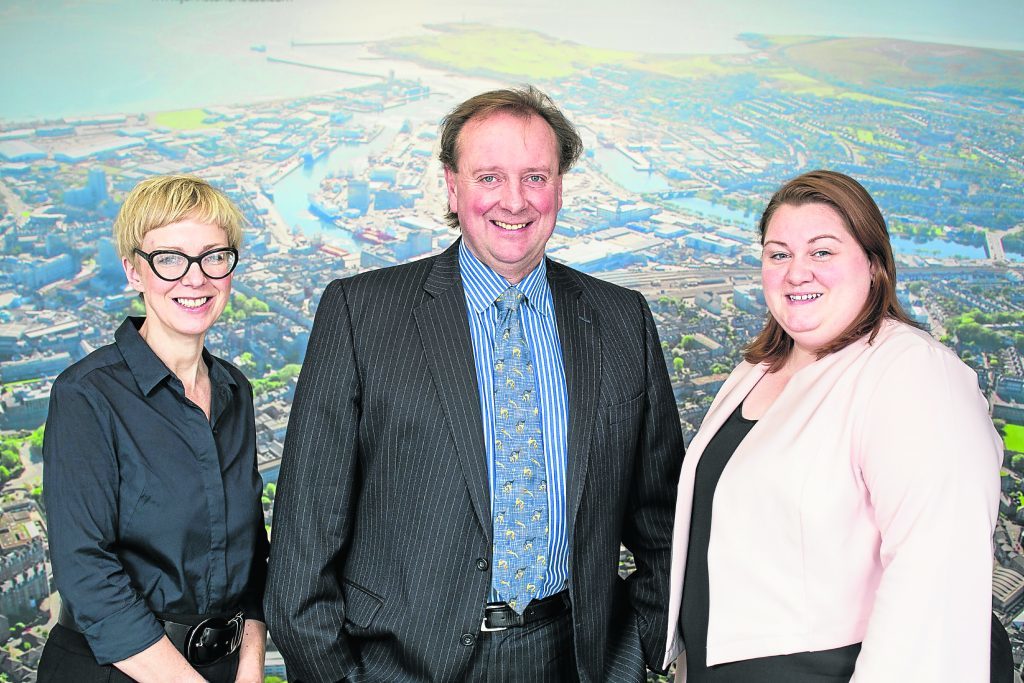 One of the top oil and gas lawyers working in Aberdeen has rejoined Granite City-based Ledingham Chalmers (LC), taking one of the team at rival firm Womble Bond Dickinson (WBD) with him.
Uisdean Vass is now back at LC as a partner and head of oil and gas in the firm's newly created exploration and production (E&P) practice. He was previously a partner before he left for Maclay Murray and Spens (MMS), which is now part of Denton's, in 2004.
Joining him at LC for the second time is energy and corporate finance specialist Laura Petrie, who was a trainee in the firm's Inverness office between 2004 and 2006 before moving on to work for
Stronachs, Shepherd and Wedderburn, Paull and Williamsons, Aberdeen University and WBD, where she was a legal director.
Mr Vass was head of oil and gas and a partner at MMS before joining Bond Dickinson, also as a partner, in June 2013. Bond Dickinson merged with US firm Womble Carlyle Sandridge and Rice late last year, creating WBD.
LC, which now has 31 partners and 141 staff across offices in Aberdeen, Edinburgh, Inverness and Stirling, has set up its new E&P practice to advise upstream companies on issues including contracting and regulatory matters such as acquisition, divestment and farm-in arrangements, as well as operational considerations and decommissioning.
Jennifer Young, the firm's chairman and partner, said: "We're seeing increasing demand for locally-based skills to deliver transactions and provide specialist commercial and regulatory work.
"Uisdean is a well-respected oil and gas specialist, with decades of experience practising in the UK and internationally, while Laura brings formidable oil and gas experience together with broad commercial abilities in areas including renewables, corporate and banking law."
Mr Vass said: "The rise in the oil price – about 150% since January 2016 – will naturally help the international oil business, and likely stimulate deals and opportunities. Closer to home, we expect to be increasingly supporting clients working in line with the new regulatory framework — the maximising economic recovery strategy, which represents a huge shift for oil companies."