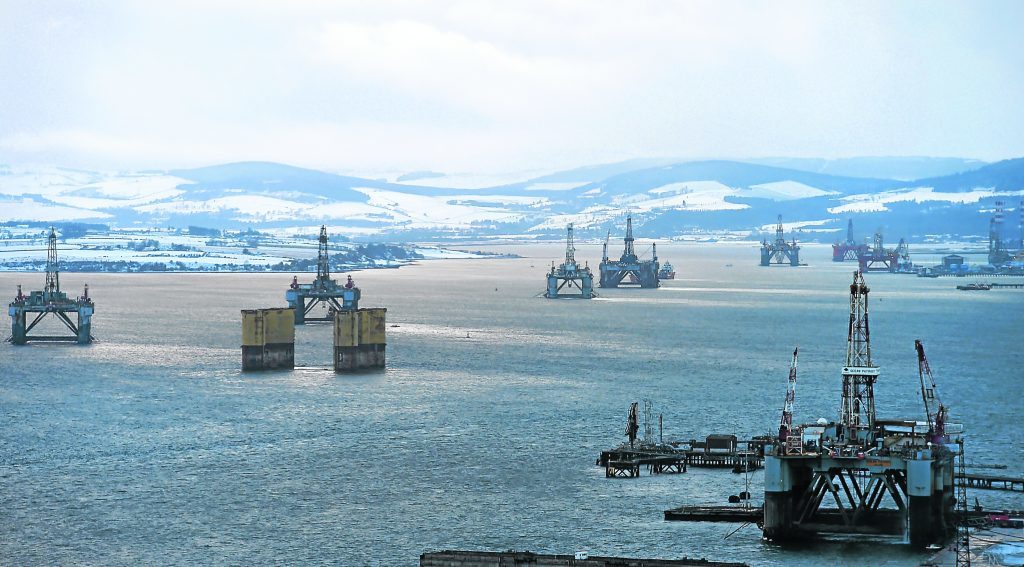 There are hopes the arrival of two rigs at a major Cromarty Firth yard could signal the start of a recovery in offshore inspection repair and maintenance (IRM) activities.
The North Sea inlet on the east coast of the Highlands was one of the UK's leading destinations for IRM work, before being hit by the oil and gas slump, which resulted in the loss of hundreds of jobs in the area.
Inverness-based Global Energy Group (GEG), which is currently carrying out upgrades to Diamond Drilling's Ocean Patriot and Noble's Hans Deul rigs at its Nigg Energy Park site, said yesterday it was encouraged by signs of increasing activity in the market.
There are around 100 people working on the Ocean Patriot and a workforce of 30 on the Hans Deul is expected to increase by up to another 50 in coming weeks. Both rigs are scheduled to leave the facility in March.
GEG marine division director Frank Hall said: "We are seeing some signs of a recovery within the IRM marketplace as we are supporting our clients in the Cromarty Firth and offshore in upgrade and repairs, keeping our project teams and personnel very busy.
"This new work required a cross-section of skills and we are pleased we were able to seek additional manpower to support those needs.
"Whilst these rigs will leave us for contract work secured, we are encouraged by the activity we are seeing presently in tendering and awards of further work. That said, we would never take it for granted any recovery is going to be sustained as there are many influencing factors within the global oil and gas market."
A spokeswoman for the Port of Cromarty Firth said six out of the 15 rigs currently in its waters were having work carried out on them.
She added: "In general, the firth is very busy across a mix of sectors and there has definitely been an upturn in traffic. We hope the oil price rises in recent weeks will lead to more confidence."
Last week, GEG received planning permission from Highland Council for a major expansion at its Nigg facility, at the entrance to the firth, which it acquired in 2011.
The extension will include new facilities for building and painting components for marine renewable-power schemes. The company has said up to 300 jobs could be created initially.
Recommended for you

'Milestone' moment for Moray West wind farm