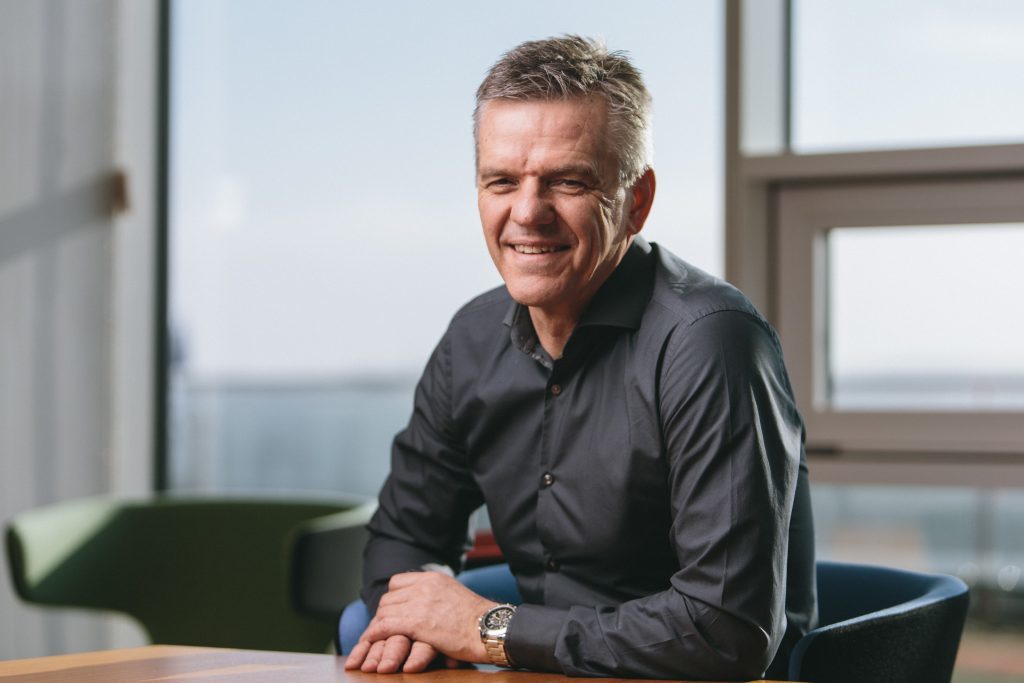 Spirit Energy has arrived at the ball and is looking for someone new to hook up with.
The company has cash to burn, but are there enough candidates out there?
Spirit Energy chief executive Chris Cox is "looking at a list of dance partners", but it's not a long list.
The business launched in December following a merger between Centrica's exploration and production (E&P) business and Bayerngas Norge.
It plans to invest £400-£600million per year to maintain annual production of around 50million barrels of oil.
The business knows what it will spend the money on over the next couple of years, but after that, the cash could start burning a hole in its pocket.
That's why Spirit is on the market for a new joint venture partner – it wants to create opportunities to invest and grow.
That was also the reason for Centrica E&P's tie up with Bayerngas.
Mr Cox said: "Centrica E&P was making money, but did not have enough opportunities to reinvest.
"We were looking for a company with the reverse. It did not matter if that company had negative cash flow, as long as it had a portfolio of development projects. Bayern had that, but the parent company needed to fund them every year to get those projects built, so the combination was very good."
Spirit is very much up and running, with involvement in various North Sea projects.
It is picking up new licences and is doing some of its own exploration.
But Mr Cox feels the company needs "inorganic growth" as well, which is where another joint venture partner would come in.
"We would like another JV partner, but it has to be the right kind of partner," Mr Cox said. "We won't do a deal for the sake of it.
"After the next two years we've got excess cash and not enough projects to spend it on. It needs to be the right size of partner and the right shape of portfolio.
"We don't want to be spinning off cash and paying it all back to shareholders in dividends.
"They don't want that either. They want us to be a sustainable business.
"But if we don't find the right partner we will consider buying assets in order to give us the right shape of portfolio."
Chancellor Philip Hammond's decision to introduce transferable tax histories (TTH) for UK oil and gas companies from November 2018 could assist Spirit in buying assets.
The legislation will let the sellers of North Sea licences pass their tax histories – and the tax breaks that go along with them – on to buyers.
It should smooth the way for the basin's more mature assets to be placed in the hands of younger, aspiring companies which can give them a new lease of life.
Mr Cox said: "TTH will make a big difference. But we might find companies that are looking to sell might want to wait until the legislation comes into effect. There might be a hiatus until November.
"Those deals take a long time to negotiate, but doing a joint venture does not have those restrictions and so we'll keep looking for partners. But it is great to see TTH happen. Issues around decommissioning liabilities have hampered some deals in the past."
During the interview it was obvious Mr Cox was brimming with enthusiasm for his role and Spirit Energy's future.
Despite the fact Spirit has kept Centrica E&P's Aberdeen office, and many of the faces are the same, Mr Cox feels the merger has reinvigorated people.
He said: "It's very exciting. There's a buzz around the place that wasn't there before.
"People seem to like the new branding. They were going mad for the new lanyards on the first day.
"I think our people wanted to be part of something new. I'm not badmouthing Centrica, but Spirit Energy does have a different feel about it.
"We feel like an E&P company rather than a division of a bigger company. That's the difference people feel.
"We do have a certain amount of independence. We are expected to run the business as an independent entity.
"We have a board but I don't report to (Centrica chief executive) Iain Conn. The board does not come in with Centrica instructions. We are here to do what's right for Spirit Energy, not Centrica.
"Our employees like the fact that there's more to the story and that we are looking to build something sustainable. We're not looking to run the business into the ground, so there is excitement around that."
The business enjoyed a quick win in December with the announcement that extra barrels had been brought on stream on the Chestnut field – served by the Hummingbird Spirit vessel – following a £35million investment, though the work was carried out as Centrica E&P.
There is further potential for a number of North Sea developments which have not yet been sanctioned, including the Pegasus field in the southern North Sea.
Centrica is looking at development options for that project, which could be sanctioned later this year.
But much depends on the owners of existing infrastructure which could host and export production from Pegasus.
Mr Cox is fairly confident that an answer can be found, given the volume of infrastructure to be found in the basin.
"We're in a good post code," he said, adding: "It's important to get projects approved and make discoveries every now and again.
"Centrica had not done that much of it until the last 12 months. It felt like we were just going to run some old assets until they stopped producing.
"That's why Spirit Energy feels different. It lifts people when they are doing exploration and appraisal."
There are other aspects of Spirit Energy's creation which employees would have liked. It didn't coincide with job losses, so often a feature of mergers and takeovers.
The tie-up is expected to create synergies of £100-£150million through cost savings and portfolio optimisation.
But Mr Cox isn't ruling out, or in, adjusting the headcount at some point in the future.
The company cannot afford to let lifting costs rise over time, and if production declines the company will have to find a way of cutting costs.
"There were no redundancies going into this but we're expected to run an efficient business," Mr Cox said.
"We will look at the organisation over the coming months to make sure we're as efficient as we can
be.
"I do not know how that's going to pan out, but we need to look at it. There will be synergies. Both Centrica E&P and Bayerngas Norge owned part of the Cygnus gas field.
"We have about 62% combined. We do not need two teams for a non-operated interest in one asset."
Turning to his outlook for the sector in 2018, Mr Cox said he expected to see a gradual improvement in the climate, rather than "boom and bust".
Following modest improvements in 2017, companies are getting back to drilling and sanctioning projects after a few years of getting nothing done.
Some of his optimism comes from the gradual increase in crude prices of recent months.
He said: "A gradual increase in price is better for confidence than a sudden jump to $80, then back down again.
"You've got to have confidence over the long term. Our investment cycles are spread out over decades, not months."
The downturn did give operators, including Centrica E&P, a chance to lower costs.
Mr Cox appreciates oil service suppliers' rates will have to pick up slightly, but is adamant that they must not go through the roof.
He said: "In a downturn the supply chain hurts first and when things pick up again they do not see benefits until after operators.
"But we want them to survive and make a profit because when activities return we want to know people are there.
"We can't have them going out of business, so we've maintained a level of activity over the last few years. We've been using rigs in the southern North Sea and have been doing decommissioning work.
"We've taken advantage of costs reductions, but we have been providing work for the supply chain.
"It's important to do that because we're reliant on each other. We cannot let them go out of business then expect them to be there when we need them."
Recommended for you

Brian Wilson: Starmer's Great British Energy proposal is sign of the times