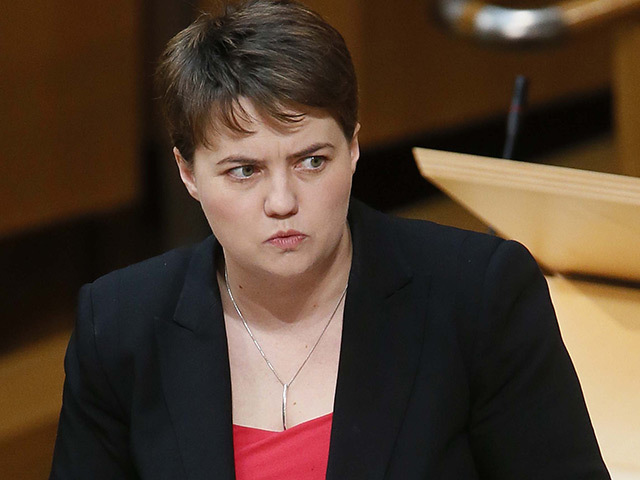 Ruth Davidson has signalled that the North Sea oil and gas industry could be close to securing a £1trillion boost from the UK Government.
The Scottish Conservative leader revealed to the Press and Journal last night that she was lobbying "very, very hard" for a highly-prized sector deal – and she hoped to "bring that home" in the coming year.
Industry leaders believe the package could be worth a massive £1trillion to offshore firms over the next 17 years if it is delivered.
The UK Government confirmed it would press ahead with a series of sector deals in November when it launched its industrial strategy.
The first awards went to construction, artificial intelligence, automotive and life sciences.
Offshore industry representatives have since been drawing up proposals to try to secure their own agreement.
Details have yet to be released but a sector deal for oil and gas would be expected to focus on extending the life of the North Sea and boosting the UK's capabilities around transformational technology, decommissioning and underwater engineering.
And Ms Davidson raised hopes that the package could be secured within months.
"We're going to be lobbying very, very hard for a sectoral deal for the oil and gas industry, as part of the industrial strategy," she said.
"Now we've already seen it in some other sectors, the car manufacturing sector down south, artificial intelligence, the construction industry – well actually we think oil and gas needs that too.
"Now that comes with money, it comes with the power of convening, to be able to get lots of people around the table (to discuss) where next for the industry, and it comes with significant push to be able to maximise what we've got in the North Sea.
"We think that the North Sea oil and gas industry is of strategic national importance and we can bring that home.
"We've spoken to BEIS (the Department for Business, Energy and Industrial Strategy ) and we'll be trying to bring that one home in this next year, the coming year."
Asked how confident she was of securing the agreement of UK ministers, the Tory leader said: "I think we've got to be able to make these arguments, but I think in many ways the arguments make themselves."
She added: "I think this is one of the ways in which we can focus the resources of government in order to maximise our ability, both in terms of jobs in the north-east area, in terms of expertise, and one of the reasons Aberdeen is an expert hub is because that work continues.
"We've got to make sure we can maximise what we've got up there and I'm determined to do it, and I think this is one of the ways in which we can."
Last night, a spokeswoman for industry body Oil and Gas UK said: "Work on developing a sector deal has been progressing as part of a cross-industry initiative, following on from Oil and Gas UK's submission to the Industrial Strategy green paper.
"The intent is to develop options that could make a contribution to the delivery of the billions of pounds of revenue opportunity that is Vision 2035.
Recommended for you

'High interest' in Hartshead's Southern North Sea gas plays