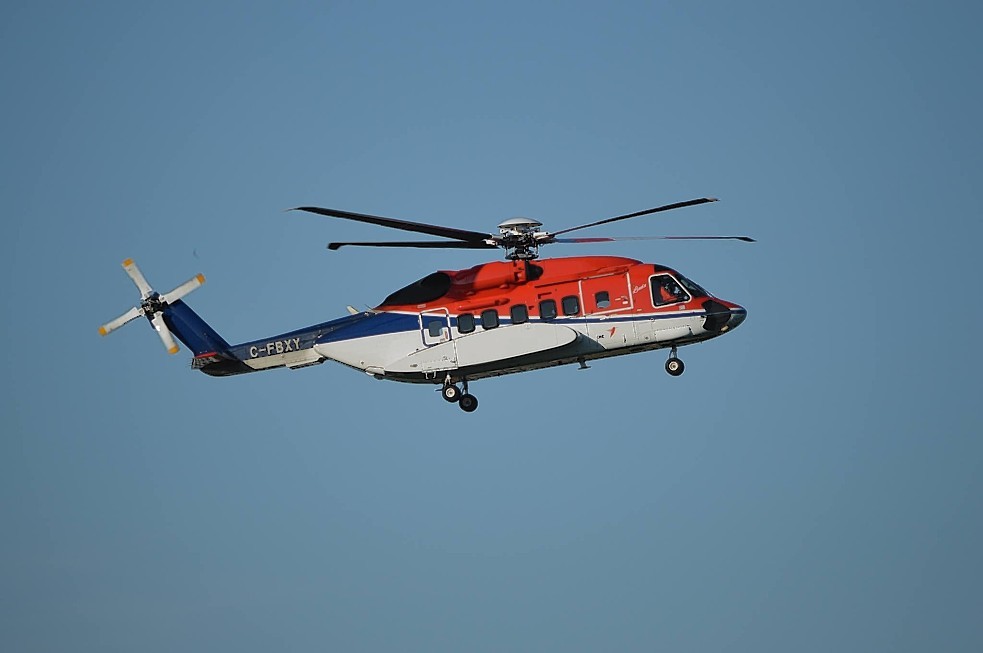 A North Sea helicopter carrying 16 people made an "urgent" landing in Aberdeen this morning after the cockpit warning light came on.
The CHC-operated S92 aircraft was chartered by Total E&P UK for its Elgin platform.
It requested "priority landing" at Aberdeen International Airport, which means the line of travel back to base should be cleared.
It landed safely 9:56am.
The aircraft was carrying 14 passengers and two crew.
A spokesman for CHC said: "An aircraft landed safely at Aberdeen airport this morning after requesting a priority landing when a cockpit warning light illuminated during the flight.
"The aircraft was returning from an offshore platform to Aberdeen. Our crew followed standard procedure and the aircraft will now be thoroughly inspected by our engineers before returning to service."