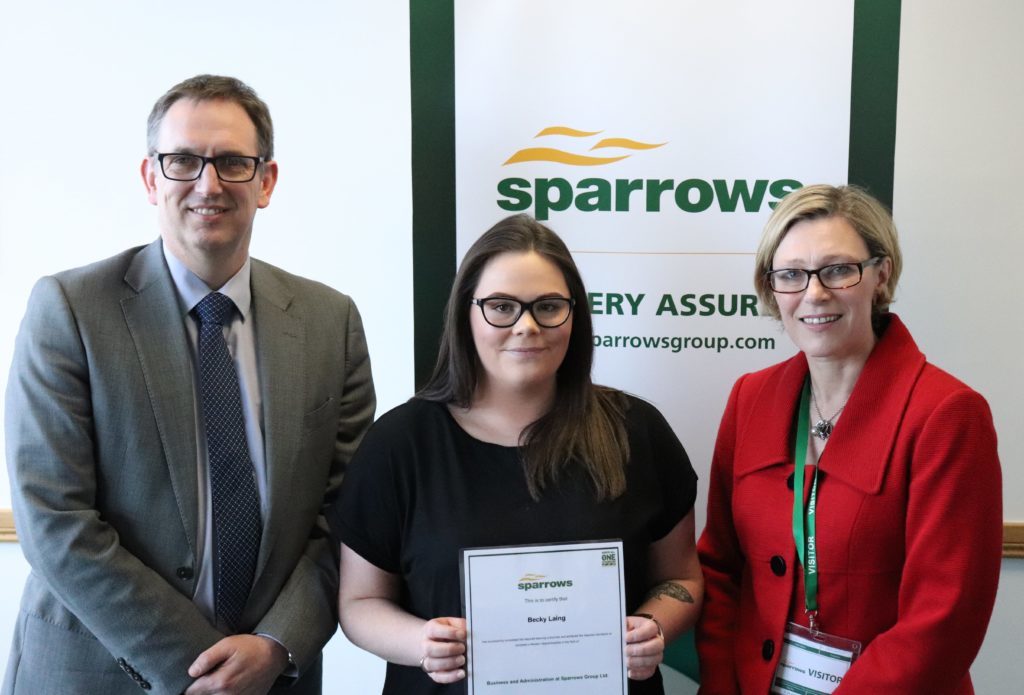 Sparrows Group apprentices impressed Aberdeenshire MSP Gillian Martin yesterday as they showcased their involvement in the East Anglia ONE wind farm development.
Ms Martin, who attended the trainees' graduation ceremony and toured the Sparrows workshop, presented each member of the group with a certificate, with some also presenting their wind farm involvement during a workshop earlier in the day.
An equipment and engineering services firm based in the north-east, The Sparrows Group had 14 apprentices working on the ScottishPower Renewables' 714 megawatt East Anglia ONE offshore wind farm..
While 14 apprentices in total were awarded certificates in disciplines ranging from engineering, design and draughting, three students also graduated a year ahead of schedule as a consequence of their experience.
One of those students, Becky Laing, said: "Sparrows modern apprenticeship programme is a perfect opportunity for anyone looking to further their skills in an existing position as you can choose the modules most relevant to your role.
"It was great to have my hard work recognised today and I look forward to continuing my studies at Robert Gordon University this year while progressing my career within Sparrows Group."
Ms Martin, MSP for Aberdeenshire, said: "I was honoured to be there to present the apprentices with their certificates today. In speaking to the graduates, it became even clearer to me how hugely valuable apprenticeships are, and as a route into employment and education, their importance cannot be  underestimated.
"It was particularly encouraging to see that more women are now choosing to go into engineering, using the apprenticeship route, and that not all apprentices had come straight from school, but had used the programme as a step in a career change."
Matt Corbin, Sparrows regional operations director, Europe, added: "It's positive to see so many people from the business complete qualifications, training and further education. The variety of courses and disciplines represented today reflects that there are multiple routes to development in any role and this is something we actively encourage.
"Providing young people opportunities at the beginning of their careers where they can train towards a recognised qualification and also learn the job first-hand by working side by side experienced personnel, provides them with the core skills they require. This has been integral to our success as a company."