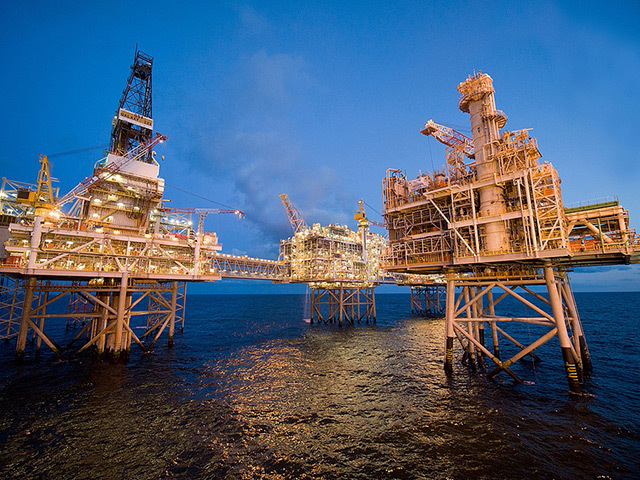 A new report predicts UK oil and gas revenues will be £400million higher every year from now until 2023 – in the latest sign that the North Sea is on the mend.
In its fiscal and economic outlook, the Office for Budget Responsibility (OBR) said its revenue forecast had been revised upwards due to higher oil prices, increased production and lower costs.
The Oil and Gas Authority recently lifted its long-term forecast for North Sea production by 2.8billion barrels of oil equivalent to 11.7billion barrels.
OBR, which published its report alongside Chancellor Philip Hammond's Spring Statement, expects oil prices to sit at around $60 per barrel in the near term.
Brent crude dropped below $30 at the start of 2016 in the face of an international supply glut.
OBR now expects UK oil and gas revenues to average around £1billion in each of the next five years.
In 2016-17, North Sea industry failed to generate any revenues for the Treasury as the sector was left reeling by plummeting crude prices.
The downturn was marked by thousands of job losses and scores of company closures.
But the industry has made a concerted effort to turn the situation around, halving its unit operating costs in the process.
Adam Davey, market intelligence manager at Oil and Gas UK, said: "It is good to see OBR's revised forecast showing the industry will contribute around £1billion of direct production tax revenue to the Exchequer for at least the next five years.
"This upgraded forecast reflects the positive impact of industry efforts to increase efficiency and produce more barrels from the basin as well as the sector's potential for supporting the UK economy for many years to come.
"Our contribution goes way beyond generating tax revenue, with production from the UKCS still satisfying around 50% of the country's oil and gas demand, and supporting hundreds of thousands of jobs through its high-tech and innovative supply chain."
Recommended for you

NSTA grants licence extension for Buchan field