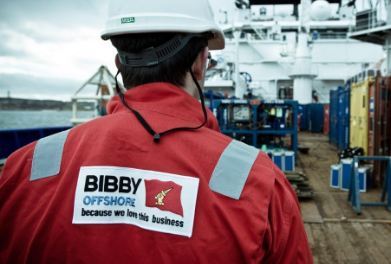 UK subsea firm Bibby Offshore is joining forces with a Norwegian competitor.
The company is merging with CECON Contracting AS, with the combined company set to target the subsea umbilicals, risers and flowlines (SURF) markets.
Bibby says the combined firm will create a larger and more robust offshore installation delivery business in the North Sea and internationally.
The cost of the merger has not been disclosed.
Bibby says the transaction is agreed and is expected to closed soon, with the larger offshore group "ideally positioned" to bid for, win and deliver larger and more complex contracts.
The move comes amid a merger of Bibby's parent company Fara Holdco Limited and Rever Offshore AS, which owns CECON.
Howard Woodcock, chief executive of Bibby Offshore said: "Combining Bibby Offshore's traditional diving and North Sea strengths with the SURF, international and engineering talents of CECON creates an operationally and financially strong business capable of delivering even greater value to clients.
"This merger is a very exciting opportunity for us and represents a genuine win-win situation from which we can continue to build and grow a highly competitive and high quality business."
Jo Braadlie, Managing Director of CECON Contracting said "We are welcoming this new development, and look forward to exploring  and developing a synergy providing added value, while at the same time enabling both parties to support each other with the view to taking on more and larger work scopes in a broader market"
Recommended for you

Sembcorp Marine shareholders question Singapore yards mega merger