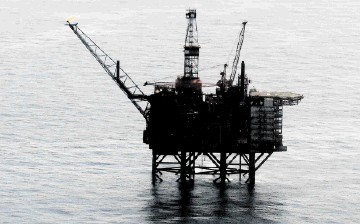 Oil firm CNR International has been revealed as the company with the largest gender pay gap in Scotland.
According to latest figures the median average pay gap at the firm is 65%.
CNR is based in Aberdeen and is the international division of Canadian Natural Resources.
It holds various assets in the UK Continental Shelf, including a majority stake in the Ninan Field – one of the largest in the North Sea.
CNR's pay gap compares with the other worse offenders in the area with Babcock Mission Critical Services Offshore reporting a 57.5% gap for the helicopter operator, and Premier Oil with a 53.2% gap.
Of its entire workforce, just 12% of CNR's engineering professionals are women. CNR argues that the legacy of the energy industry being male-dominated is part of the problem.
It also says that more needs to be done to bring more women into the fields of science, technology, engineering and mathematics.
A spokeswoman for the firm said: "CNR International is committed to providing equal pay, and ensures that employees in the same or equivalent roles with similar qualifications, experience and performance are equivalently paid. The gender pay gap, by comparison, measures the difference between the mean and median hourly pay for all female employees relative to all male employees, regardless of role or pay grade.
"The legacy challenge, faced by many in the energy industry, is that the oil and gas industry is predominantly male dominated, with the majority of jobs that attract a higher rate of pay being in the fields of science, technology, engineering and mathematics (STEM).
"CNR International is committed to closing the gender pay gap. In addition to our equal opportunities policy and membership of the Oil and Gas UK gender pay gap reporting group, we are involved in a number of initiatives to encourage the attraction, engagement and development of women in our business, including increasing our efforts to encourage young woman to study stem subjects and supporting 11 female engineering, commercial and business students at the Aberdeen University and Robert Gordon University, by way of scholarships, the provision of work experience and mentoring."