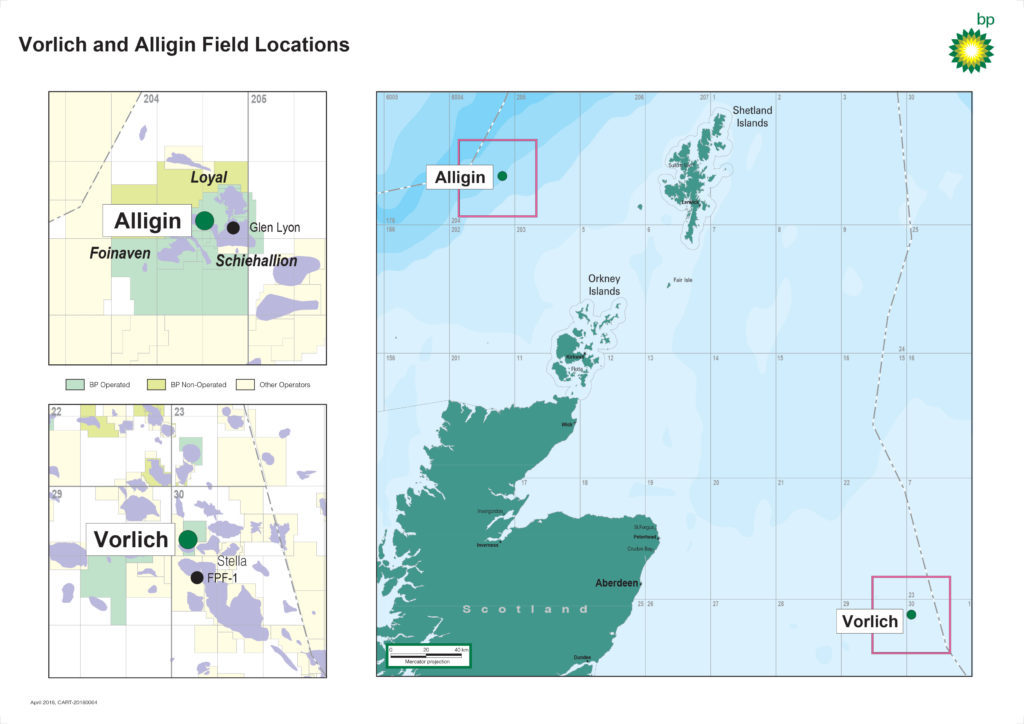 BP's decision to push ahead with the development of the Alligin and Vorlich fields signals a change in tack from the energy giant, an analyst has said.
Kevin Swann, of energy consultancy Wood Mackenzie, said the projects were a departure from BP's current mega-developments west of Shetland.
Alligin and Vorlich together contain 50million barrels of recoverable oil.
BP's Quad 204 project, which came on stream last year, is targeting 450million barrels of oil, while Clair Ridge is expected to deliver 640million barrels.
Mr Swann, senior research analyst, North Sea, said it was good to see BP developing smaller fields, which he described as the lifeblood of the UK continental shelf.
He said: "BP committing to two new development projects in the UK is welcome news for the region. Hot on the heels of Shell sanctioning the Penguins re-development, this is further evidence that the majors are not finished in the UK yet.
"BP's Vorlich and Alligin are both relatively small fields, which signals a change of tack from BP after its massive west of Shetland projects in recent years. But such large scale endeavours  are few and far between in the UK. Smaller fields continue to be the lifeblood of the shelf, so it is encouraging to see a major like BP getting involved.
"As well as more production for BP, these new developments also provide a boost to the nearby platforms they tie into, improving economics and allowing them to produce for longer.
"We always expected 2018 to be a big year for UK project sanctions and early signs are encouraging.  If the stars align, we could see as many as a dozen more by the end of the year."