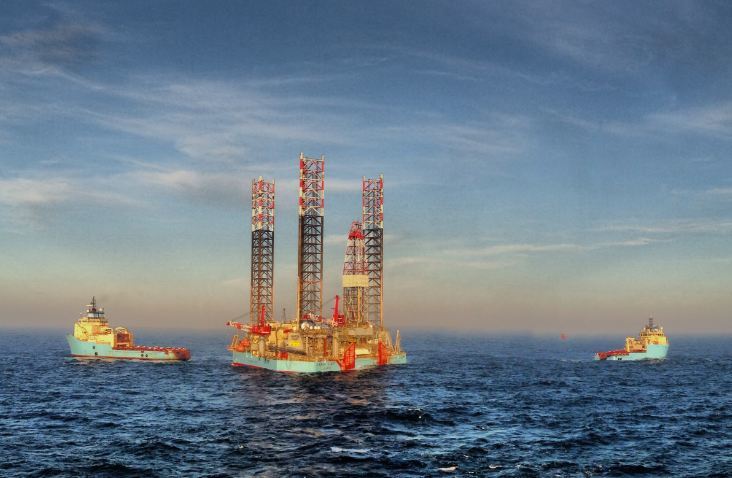 Maersk has announced the creation of a dedicated decommissioning company in order to take a major share of work to shut down North Sea assets in coming years.
The new company will be headquartered in Denmark, however Maersk says a significant amount of the work will be based out of Aberdeen.
Maersk estimates that decommissioning projects worth up to up to $56billion (£39.4billion) is up for grabs in the North Sea until 2026, with over 400 fields set to cease production.
The 50-50 joint venture between Maersk Drilling and Maersk Supply Service is aiming for as much as a 10% stake in the market.
The new firm, which is yet to be named, will offer bundled solutions for 80% of the processes required in oil field decommissioning.
Maersk Drilling and Maersk Supply Service have both previously carried out decommissioning work, with the latter project managing the shutdown of the Janice, James and Leadon fields for Total in the UK North Sea.
Steen Karstensen, chief executive of Maersk Supply Service says Maersk is in a strong position to go into such a venture.
He said: "By combining our marine knowledge and experience from recent decommissioning projects, we can provide oil and gas operators solutions with one point of contact for the majority of decommissioning work scope.
"The HQ for this joint venture will be in Denmark. It will have a dedicated set up.
"Quite clearly moving forward this will create a number of new jobs. Some of them will be in Copenhagen and others will, without a doubt, will be in Aberdeen."
The joint venture will begin relatively lean with 15 employees, however both firms are confident of growth ahead, with new jobs set for Aberdeen.
It is aiming to add three new projects per year after 2020, with revenue expected to grow steadily over the next five years.
However it did not give an estimate on how many roles could be coming to the Granite City.
Jørn Madsen, chief executive of Maersk Drilling, said: "Activity at the moment is more out of Aberdeen now than out of Copenhagen because the work is there.
"Most of the decommissioning work that's going to happen in the foreseeable future is in the UK. About three-quarters of the platforms that need decommissioning are in the UK, so I'm certain that a lot of jobs will be created.
"We would typically have a large part of the crews being locally-based, so the more rigs we have, the more jobs we have in the UK."
Lars Banke has been appointed chief executive of the firm, and will join from Total in June.
He has a background in mechanical engineering and has worked in various Maersk companies since 2001, most recently acting as site manager for the Ailsa FSO for the Culzean project.
Meanwhile Jens Klit Thomsen, Maersk Supply Service's head of decommissioning, will come on as chief commercial officer in April.
The current head of P&E Engineering in Ineos Denmark, Carsten Jacobsen has been appointed chief technical officer.
Recommended for you

Huge investment at Port of Cromarty Firth may swell to £330 million